To Hate or Not to Hate
April 10, 2011
I was walking around listening to what people say about Miley Cyrus and my heart sank like the Titanic. Moreover, Miley Cyrus, the singer and actor, did somethings that are inappropriate, yet that doesn't mean she didn't do good things. People must understand Miley Cyrus for following reasons: she is growing up and changing, she is trying to be appealing to all audiences, and even though she is famous does not mean she can't get pressured and make mistakes.

Miley Cyrus is getting older and she will almost be twenty, but she is still that fun and playful girl,yet people can't just expect her her to sing baby songs and perform for little kids. In fact, my friends think that same way, but they don't realized that even they changed as they grew up: I can honestly say I know I did. If you were 18 would you want all these five year old children to be the only ones who listen to your music and watch you on the big screen? NO! Of course, you would love that you get all these fan letters from kids, yet you feel like no one else is there watching you sing and act. It has been proven that kids get bored with the same old thing. Miley Cyrus is doing just that, she is trying to make a wider range of audiences. Even though she loves her fans, she tries to please everyone.

Have you ever imagined what it is like to please everyone of all ages--now imagine it-- keep thinking--see it's hard. If she tries and show signs that she is trying to get a new image all the youngsters are mad. Kids need to understand that she is trying to get away from Hannah Montana, Hannah was fake but Miley is real. People like Eminem and Trey Songz or even Kesha and Rihanna do things that are appalling, but they never get majorly criticized like Miley does. I'm not trying to play the sympathy card right now, but it hurts sometimes that no matter what you do you get called the next Brittney Spears! Almost 75% of kids and some of there parents are not happy with Miley Cyrus and they pretty much hate her. As i said before Miley was in a show called Hannah Montana and that's where she got her start. Ever since people have imagined her as the kid idol. Honestly, I did think of her as a kid idol too. Now, I think of her as this amazing singer who is technically being forced to sing for kids and sing not so much what she wants. Being in the Hollywood world she was trying to change her style like everyone else: so why is that wrong? She tries so hard to please everyone but along with that she bashed because she makes mistakes.

Whenever Miley Cyrus, or any superstar makes a mistake it becomes the latest news. Miley Cyrus did do somethings that everyone knows about actually, she was forced to by managers and producers, and that was proven. Granted, she smoked, but she didn't deliberately go and smoke. Just like any other teenager she was pressurized by her peers; or in this case other celebrities. Everybody makes mistakes, so it is not fair that celebrities get denounced because of it. Furthermore, I always like to live by this one rule "Never judge a book by its cover". So, don't just assume Miley Cyrus is some "wackjob". Miley Cyrus, charming and good-natured is amazing and I met her at The Susquehanna Bank Center, Camden, New Jersey. All I could say to myself was that she doesn't get enough credit for who she really is.

To sum it up, I'd like to say that Miley Cyrus is actually good-hearted and very talented. I wanted you to not think of Miley Cyrus as the next Brittney Spears, but as a regular girl who makes mistakes and has to change due to her age. No matter who it is-- famous or not--- you should give everyone a chance. She has some many people helping her like her dad, her mom, her brothers and sisters, and more importantly her fans. I'm not trying to say you must be Miley's biggest, just don't judge her for her bad actions. Go and tell your friends about everything you learned right now. Try creating non-hate groups for Miley Cyrus and lastly give her a chance to be who she wants to be. If people try and support Miley more, rather than assaulting her; she will live up to our expectations.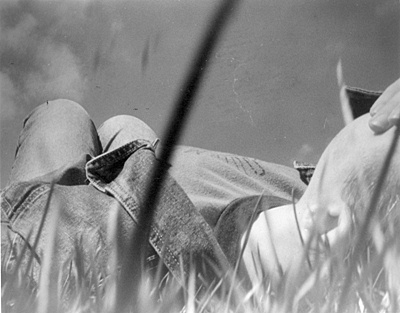 © Tabitha H., Dekalb, IL