SKINS GETTING UNDER VIEWER'S SKINS?
March 24, 2011
The MTV series Skins may soon be coming to an end. After season one, there has been controversy on whether this show is appropriate or not. After the pilot of the TV show aired, MTV had a frantic meeting about the "Child Pornography" being displayed. This show is about a group of high school teens that experiment with drugs and sex. Skins has so far played eight out of the ten episodes of season one. The number of viewers has dropped drastically from the first episode of the season. Many people that viewed it believed it was a depiction of child pornography. Sponsors such as Subway, Schick, General motors, H&R block, Taco Bell, Wrigley and others have pulled their ads from the series.
Why should they change the show if it was fully accepted in the UK? According to the New York Times, episode 10 is to be played on March 21, 2011, which will be the season finale. If the show is not renewed, that will be the series finale. Is it possible this show will be played on television for another season or will it be banned from MTV? A key point as to why this show is inappropriate is the age of the cast. According to BBC, "The MTV statement added that Skins, "addresses real-world issues confronting teens in a frank way." "The row focuses on the fact that some of the actors in the series are 16 and 17 years old." This influences younger children because they think if other people their age are doing it why can't they. BBC also said, "The first episode drawing 3.3 million viewers- 1.2 million of them were under 18." This is inappropriate because young children shouldn't even be displaying this at the age they are on television.
Many people believe that although Skins may be inappropriate, why cancel it for those not under age. They should keep the show on the air. Children can choose to watch what they want. Skins may reflect a view that isn't appropriate but so do many other shows. Nobody has to watch the show if they don't want to, and if a parent is against their child watching it, there are ways to prohibit it. Critics such as Newsweek's Jessica Bennet, calls it "the most realistic show on television." If people think it's realistic, why not let them know how a teenager's life really is? In The UK Skins is a popular show for teens. According to BBC, the fourth season of the UK drama attracted 1,102,000 viewers in overnight ratings. UK Skins is just as racy, if not more so, than the US series yet to have filmed their 4th season.

Although the scenes are sexually explicit, there is no nudity shown. This show should continue because it is enjoyable and comical to viewers watching it. Overall everyone's perception is different and the Skins dispute will either start with a new season or end with an end of the series.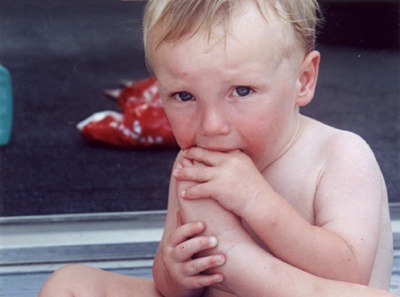 © Emily S., Hanson, MA