Adventures of the Mind
January 20, 2011
Here there is a book. There are many books. Some are fantasy, some are mystery, while still others are realistic fiction. The many genres are for enjoyment of anyone. The books are long and short, illustrated or totally academic with small fonts and big words.
For my personal taste, I generally stay away from books less than two hundred pages because I have this prejudice that they're not as interesting as three hundred or four hundred page novels. I've read many books in my lifetime already. The Da Vinci Code, all of the Harry Potter books (several times), and Pride and Prejudice-- they're just a few I've had the pleasure to conquer.
I know many people dispute my opinion of reading being a fun pastime. All they perceive is a musty-smelling, thick, boring tome that they can't find the patience to finish-- it means sitting in one place for too long. I can understand their viewpoint when it comes to stench, since I dislike the stale stink that books sometimes acquire from old age or neglect. However, the rest is completely false to me.
Books are really an escape-- an escape from our world into one completely different. If there are some similarities, then it'd be a world with interesting people, or stupid people, or amazing people that experience so much drama it keeps me fascinated.
For at least thirty minutes, who needs real life when a fictional existence can be superior? The images I get when reading are so singular-- nothing compares. I can be everywhere at once, seeing every character simultaneously while shifting the focus to a specific person in intervals. My life is across the great distance that my mind creates; my identity is lost, shoved in a remote drawer inside of my head. There's just enough of me left to thoroughly love the story and get excited when suspense is high or when what I hope to occur does transpire. This is an event that takes place very often.
Just the other night I was extremely exhausted. All I wanted to do was lie down in my bed and read for fifteen minutes before going to sleep. However, just when I was preparing to stretch out, I remembered how my step-mom had told me earlier to hang my clothes-- that way my room would be neater for some dude coming to look at insulation... or something. Anyways, if I didn't do it, I'd get yelled at or ordered to clean my room or else. To spare myself further annoyance, I irritably packed jeans, shirts, and socks into my wooden dresser. She wouldn't notice anything except the lack of clothes all over the place. The problem was even that was pretty difficult, since there wasn't much room left and I had a bunch of clothing to cram in. Through sheer force of will I stuffed everything in, then padded across the green carpet to my bed.
With a groan from my core I fitted myself against the mattress. Next I took out my paperback book that I loved so much, though it was written in the late eighteenth century-- some things just last over the years so well; it could have been written yesterday for how I received it. Once completely comfortable under two blankets and a comforter, I began to read.
Within seconds I was completely sucked in. I forgot all about my worry for my test and quiz the next day. I forgot about needing to make up a quiz and retrieving supplies I forgot in class earlier that day. I even forgot about my step-mom who bothered me so much. I was observing the lives of Elizabeth Bennet and Mr. Darcy.
I was so enthralled with the story, so close to the end, and so impatient for what I wanted to happen to happen already, I stayed up until one in the morning finishing it. I was completely satisfied by the resolution and in a very good mood before I passed out.
Only books can calm me down so effectively. I forget my troubles and issues and focus on the excitement fictional characters go through. It's the best therapy I can easily have access to.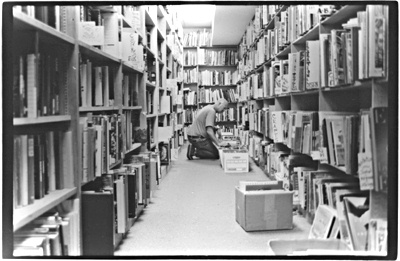 © Benjamin K., McLean, VA