Why Hate Justin Bieber?
November 30, 2010
One name..Justin Bieber. That will get millions of girls attention. 6+ million to be exact, and im one of them.
Justin Bieber is a 16 year old boy from a small town in Canada doing what he loves-singing, just living out his dreams! Many people say that Justin sound like a girl..i dont hear it. I think he has a deep voice, and i like it! ;) Another thing, people say that he has no talent, or that he doesnt really care about his fans. Well yes he does. He does a lot of other things that most celebrities dont. For example, he takes time out of his day to update his twitter (@justinbieber) to let his fans know whats going on, where hes going to be next, or just try and reply to or retweet his fans. Another thing he does different from other celebrities is, the money that he gets from the ticket sales at his concerts, that money goes to one of his favorite charities. Pencils Of Promise. Pencils Of Promise is a charity that works to build schools and increase educational opportunities in the developing world. His goal-to build 15 schools around the world for needy children!
Justin is, as he says "so blessed" to be living out his dreams.
On November 21,2010 Justin won 4 AMA awards. One of which was Artist Of The Year. In fact, he was the youngest person to ever win that award! In total he has 13 awards. Also, both of his albums went platinum. Though his 2nd album, My World 2.0 went double platinum!
I could go on forever about all the awards he has won, but im not gonna. Im gonna tell you, that he is a normal kid, just like you and me! You would think that he is is just some typical 16 year old singer not much different from any other Disney star. But he's way different. Through his hectic schedule he finds time to play basketball with his friends and just have fun and relax, also he finds time to hang out with his little brother and sister, Jaxon and Jazmyne. How can he manage all of this you ask? Plus school work which takes up a good amount of time. Well, lets just say he's no ordinary celeb. He loves god, his family, friends and most of all his fans which got him where he is now.
You may say he has no talent, or that he's a stuck up snotty celebrity, but he's not! And maybe you should think about all of these things before you judge him on his looks, or his voice, or even to say that he's gay.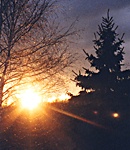 © Christy S., Germantown, NY