The Lights are Blinding
November 7, 2010
The camera catches clear-skin smiles with row upon row of pearly teeth. The blinding flashes fill the sky like pops of dynamite, flicking simultaneously at monsters of perfection.

They are sculpted and molded into creations of dangerous beauty, idolized by people swimming in shallow water. They had better wear their shades, because the spotlights here can burn holes through the stage. The lights are blinding but most of us don't want it to fade. Image has crowded their talent and are not accepted without a pair of designer heels and a model on their arm.

They are told to be predictable, like a written book, but they have blank pages, their story always changes. What ever happened to letting imagination run away? Is personality left undetected? That is a mask of a smile that has been copied and pasted, edited and re-edited.

The overwhelming screams of fans must stab at every echo, praising who you've become. The pressure of perfection, round every corner someone is watching, magnifying your flaws. This has gone to your head, clogged your brain. Now cue the smoke machines and the stimulated rain.

Are you stumbling down that red carpet? They will eat you alive if you do. Those lighters that are swayed in the air, they are held by those who believe your act. You pay people to write what you say, pair the quirky statements up with a photo-shopped face and eventually everyone will know your name.

Hollow and empty, you fill you're clothes like smoke. You've changed, you used to laugh at the other stars while your feet clung tight to the ground. Now, you're a gap in great constellation, a place where a star used to be. Darling smile for the camera. They love you.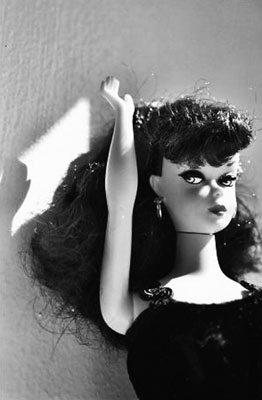 © Carolyn K., White Plains, NY