If I Were Mayor of My Town...
November 21, 2017
If I were Mayor of my town, I would attempt to make a big difference, even if I do live in a small town. The area that I live in (Cape May County, NJ) has somewhat of a drug and drinking problem, students and teenagers are addicted to such drugs as marijuana, pills, and various types of alcohol. As Mayor, I would strengthen school policies on drugs and spread the word that drugs are not cool. I would like people to understand that drugs should give you a sense of revulsion, a feeling of regret. To do so, I plan on taking action in a way that hasn't been done before.

In my town, teenagers and the overall youth are being brainwashed by the media, people that glorify drugs and alcohol as cool things. As a result, many of the people I know are choosing to go in the wrong direction, not seeming penitent for doing these stimulants. Although my school has a serious drug policy, students are still not understanding and continue to abuse drugs. I feel that if we convince students and their parents to understand the problems with drugs and alcohol, they are most likely to decide against abusing them. We just need to be tenacious. In fact, kids who are well educated about the hazards of drugs from their parents are up to 50% less likely to use drugs than those who are not educated, says the U.S. Department of Health and Human Services. For me, my parents are very strict and are always explaining to me why underage drinking and abusing drugs is atrocious. I want everyone to comprehend the effects of this epidemic, which is where the Mayor comes in. To do so, I wouldn't mail out papers or send e-mails. I would have monthly meetings with the students in my town's schools and give straight up factual evidence of what can happen when a person does drugs. I would bring in real, recovering addicts, and allow them to explain that drugs aren't cool. It's all fun and games until reality hits and they ended up in prison. I would like to do seminars like this with the students, I would like them to realize the consequences. I cannot wait for the day that this trouble becomes negligible. Hopefully students will figure out that drugs are not cool.

Being a Mayor would be a huge responsibility, and just one change would not be enough. Like any leader, they must have a motive- and mine would be to make a change. Change is simple, significant, and vital to any town. With me as Mayor, I would like to make a difference in the community, whether it be with substance abuse or to lower the tax rate- but that's another story. If I were Mayor of my town, I would want people to understand my purpose of being in that position, and that this quote is what I stand for: "Don't expect to see a change if you don't make one".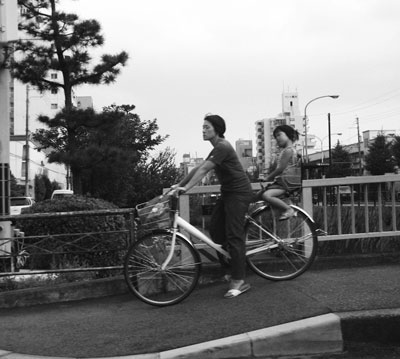 © Elizabeth C., Andover, MA