Drugs and Professional Athletes
April 9, 2014
Drug Addiction in Professional Athletics


It's no rumor that professional athletes do drugs. Professional athletes are like everyone else. They don't have this superpower that keeps them away from all drugs, like all people think they do. They might live a different life than most people, but their still humans and they still go through the same hardships that ordinary people experience. In today's society being a professional athlete puts a burden on you like nothing else. Professional Athletes are looked at as almost God's, and sometimes having that type of reputation can kill a person. The pressure of maintaining that good reputation, or consistently playing at a high level can all lead to a downfall like no other. Especially when every mistake, gets broadcasted as breaking news on Sportscenter for the whole world to know. I know being a professional athlete seems like a dream come true and great time, and I'm sure it is a great time, but when you have that title as a, "professional athlete" a great responsibility comes with it. Some players can't handle that responsibility. So they revert to their number one believed solution, which is drugs.

There has been numerous cases in which you hear of a professional athlete being involved with drugs. But you do not hear, of many cases where an athlete's life or career has been ruined because of drugs. One athlete, that comes to mind when thinking about athletes and drugs is Chris Herren. Chris Herren was standout high school basketball player from Fall River, Massachusetts, and was one of the Nation's top high school prospects. Chris Herren was supposively looked as a no doubt future NBA All-star and Hall of Famer. However, Chris was involved with drugs from a very young age. He attended Boston College for about half a year until he was kicked off the basketball team and out of school for failing 3 drug tests for cocaine. He then got a second chance to play basketball at Fresno State. After some time at Fresno State, Herren had a relapse and declared himself addict during an interview on national television. He was forced to take some time off from basketball and was sent to a 30 day rehab program. After he go out, he continued to use drugs and after college he was drafted by the Denver Nuggets and played his first full season of basketball without cocaine and marijuana. After one season with the Nuggets, Chris was traded to the Boston Celtics. Chris got reacquainted with some of old friends and then started up a whole new drug addiction involving pain killers. Herren has said that he roughly spent $25,000 a month on painkillers during this addiction. Herren needed the drugs to function and could only play basketball when taking drugs. Herren then went on to play basketball in Europe where he became addicted to heroin. Chris Herren played on many different teams in Europe for many years and carried multiple addictions with him to every new place he went to play. He eventually came back the United States with heroin and pill addictions after his basketball career was ruined. Herren has now been sober for 5 years and lives happily with a family and shares his experience with groups of people at different venues.

Chris Herren is not the only athlete thats had his career altered because of drugs. Another athlete that has battled drugs for some of his career is MLB player, Josh Hamilton. Early is Hamilton's career, he battled with serious drugs and alcohol addiction. He eventually seeked help in 2008 after suffering these addictions for at least 2 years. Hamilton is now sober and one of the top players in the MLB. Also, MLB great, Darryl Strawberry suffered addiction with alcohol and cocaine. Darryl Strawberry still had very successful MLB career but imagine how good he could've been if he didn't use the drugs. The last player im going to mention is Ricky Williams. Ricky Williams was an outstanding college running back at the University of Texas where he broke many records. He then came into the NFL and continued to perform at a high level. However it was known that Ricky Williams has always smoked marijuana even during his college days. He continued to smoke the drug through his career in the NFL and was busted 4 times by the league for violating the substance abuse policy. Williams surprised the country when he left the game of football when he was only 29 years old. It was surprising because Williams was still in his prime and his game was at its best. Instead of playing in the NFL that year, he devoted his life to smoking marijuana.

People expect the best from professional athletes. They're viewed as role models. When people hear of an athlete that has had a drug problem or has one, it is only normal for fans to become disgusted with this type of player. It's sad to hear that some of these athletes have had serious addictions that have altered their career. Chris Herren probably could have been a multi-millionaire but he spent all his earnings on drugs and I'm sure his on the court performance could have been better. People need to remember that there's a lot of pressure that comes with being a professional athlete, and it's only natural for humans to make mistakes. Unfortunately some mistakes are worse than others and some ruin their reputations.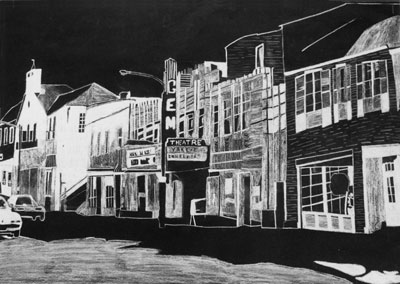 © Chelsea P., Kannapolis, NC