Because It's a Filthy Habit!!
February 4, 2012
Are you serious?
Do you mean to do this, world?
Even Benjamin Franklin said, "We know God loves us, because he gave us beer."
There are children in this country.
Children who watch Power Rangers...
And are already informed about cocaine.
I feel sick.
What happened to Superman and Batman, who have defeated world-dominators like the Joker, Lex Luthor, again and again...
Why can't you save us from ourselves?
Why does Tom look at the nude statue of Apollo in wonder, and Bill covered his eyes in disgust? We're doing the same, right here, right now, but with a different topic.
Why do we avoid the topic?
Second-hand smoke kills more people then car crashes, food poisoning, several types of deadly medical disease, and airplane accidents... combined.
Drinking is what causes our worst mistakes.
Teenage pregnancy, drunk drivers, deaths, suicide, murder...
And yet it is still legal?
It doesn't matter that you doubt you'll get addicted to drugs.
By the time you're 34, you'll still have to go into rehab because it all started with 'That's not going to be me".
Well guess what.
It's you.
Now, stop it.
You don't have to grow up, or be mature.
You just need common sense.
If you don't want to give your wife or child or husband or sibling, anyone you love, or maybe even someone you don't know second-hand smoke...
Then get rid of that filthy habit!
They have a greater risk of death
Then the actual smoker!
People might tell you that you look cool, sexy, or something like that, but they will NEVER tell you that it's very possible you'll end up having to carry around an air-tank with tube stuck up your nose, or a HOLE in your throat!
If you don't want to run someone over because you were drunk,
Then don't drink in the first place!
You might be saving someone's life, maybe even your own.
If you don't want to get addicted and become a mess, ruining not only your life, but everyone who cares about you's,
Then don't do drugs!
Don't even start, because trust me, you'll NEVER wonder "What if I had had a hit?" about it, you'll wonder "What if I had never started" though!
It's never too late.
Don't make a New Year's revolution you won't keep in the end.
I don't care if you love or you hate Justin Bieber, but this saying was popular before him, so I don't care:
Never say never.
So go on.
Tell me that I shouldn't start in the first place.
Don't tell me you wish you never began as you take another one of those suicide pills!
I'm the you that was the "Before" you got into this mess!
You have warned "yourself" to never get started, in a way.
Good for you.
Now,
Go make that "Before" in *YOUR* real-life proud.
And get rid of that filthy habit!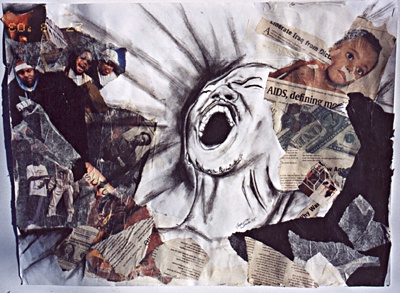 © Lashieta F., Kannapolis, NC