The Drinking Age in Newfoundland Should Be Lowered to Eighteen
April 12, 2011
I am a residence of Newfoundland and Labrador and I have been for eighteen years. I am currently attending my first year at a university in Newfoundland. During my first year out of high school, I am starting to learn how to live as a productive adult of society. At eighteen you are old enough to have a driver's licences, which mean you have the responsibility of the safety of those with you and others on the road. You are old enough to join the military and fight in wars. You are old enough to vote, you are old enough to have the responsibility of everything except to drink alcohol. Everyone of my friends are nineteen or older and on Friday or Saturday nights when I am drinking with them, they are getting ready to go downtown to experience the nightlife and I am left in my apartment by myself. It gets depressing when you are holding your friends back all because you are not considered old enough to drink alcohol.


I didn't want to email you without having some statists of my own so I created a survey about underage drinking in hope that I could have a better knowledge and understanding from others and not just myself. I surveyed one hundred students from my university. The first question I asked was their age, 54% were eighteen, 24% were nineteen, and 22% were twenty and older. 79.6% of these people reported the first time they drank alcohol they were 16 or under, with 38.7% of these people being 14 or under their first time. Another thing I asked them was on a scale of 1 to 10 with 1 being easy and 10 being hard how easy was it when you were a minor to obtain alcohol, 71.8% said 5 and under. My last question was do you think the drinking age in Newfoundland and Labrador should be changed from nineteen to eighteen, 59.2% said yes and 40.8% said no.

I also asked if saying no to changing the legal drinking age, please explain why you think this. A lot of people said because a lot of people in high school will have easier access to alcohol and resulting in high school students drinking at a younger age. Others said "it doesn't matter if it is lowered or raised people will still drink at younger ages". Now what I realized from these responses were people said younger people will have easier access to alcohol but, when I look at the results of the survey how much younger will it get? 71.8% said 5 or lower that on a scale of 1-10 of how easy was it to obtain alcohol as a minor. 79.6% reported that they were 16 or under when they first tried alcohol, really how will this affect drinking in minors. I believe high school students will drink at young ages regardless of the legal drinking age. I just wanted to email you because I want something to be done about this problem of eighteen year olds having no say about the drinking age.
I believe it is time for the government to act on this issue.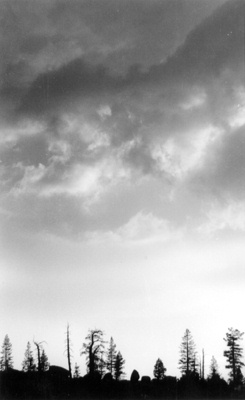 © Steve S., Marblehead, MA