Should the drinking age be lowered?
January 25, 2011
Should the drinking age be lowered? I think the drinking age should be lowered to 17 or 18.
On Teenink.com it says that a lot of teens already drink. Also it says that it should be lowered because alot of teens are giting arrested for like DUI, or drinking under age. Teenink.com also says that the federal government is giting paid for highways in exchange for making the drinking age 21.
If the age was lowered there would be a class for teens to teach them to drink responsible for drinking. Also, having a drinking license similar to a driver license will simlify the process of checking if the ID is a fake. I can assure you the under age drinking age would drop. 87% of high School Seniors have already used alcohol.
That means the quantity of teens under the age of 17-18 used alcohol already. Dispite the fact that teens can get in there parents liquor cabinets, unscrupulous store clerks, or ask older friends to get alcohol for them. The military age is 18 so you can kill people in a war but you can drink at 18.
I think the drinking age should be 17 or 18 atleast. We should all think about lowering the age.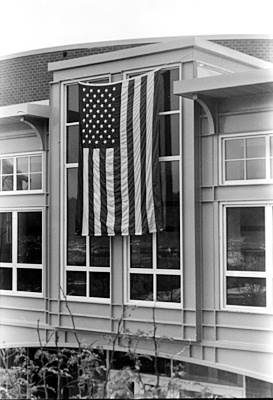 © Chuck K. Marblehead, MA