Oxy Cotton: The Controller
January 28, 2011
Have you ever popped, snorted, or shot up some Oxy Cotton? I haven't but one of my very close friends has. Trust me when I say it's not fun watching someone close go through something like this. Those who haven't tampered with Oxy Cotton never should and those who have should stop.

Oxy Cotton is a very potent drug. Oxy cotton's medical name is actually oxy contin. In the drug world it's known as OC, Hillbilly Heroin, or Poor Man's Heroin. Firstly, OC is pretty much a slightly milder version of heroin. Secondly, some people say the high is actually better than heroin. A person becomes high when the oxycodone in the pill hits the opiod receptor. Once the drug sets in a person may feel dizzy, nauseous, or sick. OC is definitely not a drug that should be played with, it is very dangerous.

It was the summer of 2007 and one of my friends had been using OC for quite a while now. My best friend, Josh, had been doing the OC for so long that he had become very tolerant of the drug. He no longer just snorted or popped a 40mg pill, now he was banging (shooting up) 80mg pills. I can't say as I know exactly how many he was doing but it seemed like a lot. I noticed that he was changing dramatically, and he wasn't quite himself anymore. He no longer just got mad about things, but now he got furious. One day I went over to Josh's house and when I saw him I knew it was bad. I looked at his arm and he had needle marks everywhere. Even though I knew he was doing the drugs I couldn't believe how bad he looked. I told him he needed to get help or his life could be ruined forever. That day I looked Josh in the eyes and I told him that he had a choice, he could choose his drugs and that life, or he could choose to be my friend and remain a part of his family. He told me how much he loved his family and that he never wanted to lose his best friend (me). He agreed to go to rehab but it wasn't easy for him at all, so he insisted he get a fix before he went.

We got in the car and headed to Topeka to take him to a rehab center, but it wasn't that easy. On our way up there Josh started having seizures in the car. It was the scariest thing I have ever seen. His eyes rolled to the back of his head and he started turning purple. His mom looked back and seen him, so we pulled over. He got out of the car barely, and as soon as he got out of the car he passed out. He just collapsed to the ground. So his step dad came around and laid him in the car with his head on a pillow. This happened a few times on the way there. When we got there I think it smacked us all in the face that this was really happening. We walked through the door of the rehabilitation center and went into this little room. The man that worked there came in and said "you guys can leave now". I didn't want to leave my best friend there all alone but I knew I had to.

When we got home Josh called us many times. He kept calling us telling us to come get him. We couldn't do that though no matter what. Josh called us and told us he was going to leave if we didn't come get him. We didn't want him getting lost in Topeka especially being as high as he was on OC. We went up there to get him and he was passed out at a gas station on the sidewalk. It was very scary seeing him asleep right there. When he got in the car he was still very high off the OC. He was also very mad at all of us. The next day we told him that he really needed to go back because fighting an OC addiction alone is not something most people can do. We took him back the next day to try again, but, it ended up not working and we had to go back to Topeka to get him.

The next day we took him to the doctor to see if they could help. We knew God really blessed all of our lives when the doctor told us about this "miracle drug" called Suboxone. Josh started taking the medicine and for days he went through terrible withdraws. Josh purged ten times or more everyday for a few weeks and had hot and cold sweats throughout the day. His body ached so bad he could barely move. He had terrible anxiety, paranoia, and depression. All in all, the Suboxone changed Josh's life. He has been sober since that day. His life is no longer controlled by Oxy Cotton and he has told me that he will never turn back no matter what. I know he is happy to finally be able to control his own life again. Josh's family and I are very proud of him. He returned to the old Josh that we all know and we love him very much.

I know there are people out there that will say they do the drug because it makes them feel better, motivated, or just happy. However, those temporary effects will fade away and you will completely change from who you used to be. I really hope that people take this paper serious, and leave OC alone. I have seen one friend go through this and I would not wish it upon my own worst enemy.

For those who read this but don't do OC but want to, please don't. OC is something no one should ever do. It will change your life forever. If you know anyone that uses OC please let them know that it's not too late to stop. It's never too late. Help them get the help they need so they can be the loving friend or family member they once were. For help you can call 1-877-SUBOXONE or go to http://www.suboxone.com/patients/about_suboxone/Default.aspx.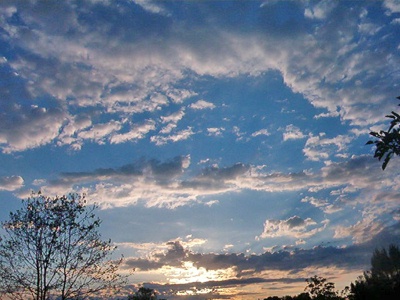 © Kaitlin M., Vincent, OH