How to Save a Life
July 6, 2010
When I was young, I had a neighbor who would come over every once and a while. He was a skinny kid, with bright blue eyes, and messy auburn hair. We used to play with my puppy in the back yard, or take turns playing "Ratchet and Clank" on my Playstation. We ate s'mores, sitting on the back of my mom's mini van while watching fireworks on the fourth of July. I know feel I could've spent more time with him, because later, he moved, and I didn't see him for years.

Then, in middle school, he came back. I still remember staring at him as he walked into my 7th grade class, thinking; "Wait… is that who I think it is?" He sat behind me, his hair was grown out into that new long style and he had this familiar smile that was oddly comforting. We talked, spending the rest of the period reminiscing. It was pretty cool to see him again. He had the same weirdo sense of humor, which was annoying but at the same time always made me laugh.

Slowly, as the months went on, I began to notice a few things. Like the fact that he rarely showed up to school, and never turned anything in. He got terrible grades, and the worst part was that what he did do was almost always right, and that he got great scores on the state tests. I tried and tried in vain, to convince him to do something, anything, and that it would be worth it in the long run. That not doing his best in school would be a terrible waste of a life. But he would just shake it off with a joke and an "I'll just live with my sisters!" remark. Eventually… I gave up.

The next year, I found out he was smoking marijuana. It hit me like a brick wall. I mean, I always knew, but to have it confirmed, to see him freely admit it like that was heartbreaking. I looked back on everything, how close we were when we were kids, how I felt I could've reached out for him more, and how I had just… given up on him. I wished, I so wished that I could have helped him, and hoped that I had put some thought into his head.

Now that it's summer, I find myself thinking about him a lot. I wonder if he's doing any better. I know that I can't change the past and that it wasn't my fault that his life took a bad turn… but I know, if I could go back, I would have tried my hardest to make a difference. Maybe one day I will have the courage to take the first step, to tell him how much it kills me to see him like this, how much I and so many other care. And maybe, just maybe, I will make a difference.

I won't loose a friend.

I'll save a life.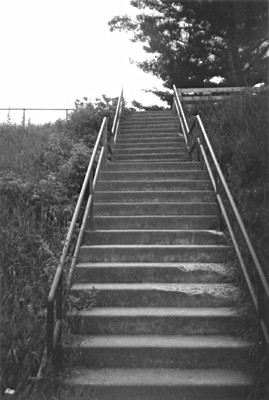 © Eva A., Eagle River, WI