It can hurt you.
April 6, 2010
This isn`t another one of your "Don't do drugs or drink alcohol, or else you're a bad person!" kind of story. It's just a simple story of how drugs and alcohol can really mess up your life.

You see, my dad's a recovering alcoholic and drug addict. Throughout my life, he's been sober, and then he relapses; He's been in jail, in and out of rehabs, and half the time he really wasn't around for my childhood. I could go on and on about countless stories on how he was never around for this holiday, or wasn't there for me on this special day because he was out using or drinking.

My dad would usually go out for 2-6 days depending on how much money he had, and how desperate he really was to get high. Of course, I would cry, and my mom would scream. It was really devastating to my family, and we had basically lost hope. Not only is he an addict, but he has cheated on my mom several times. And you`d think that we would have made him move out.

But he wasn`t capable of living on his own. And he`d probably die without us, so with that thought in mind, we kept letting it happen.

Finally one day, when my dad was getting a check up at the doctor's office, they announced that not only did he have some disease that came back and went away randomly, but he needed a liver transplant as soon as possible.

This obviously made him think about what he had done to his body the past 40 something years of his life; and this caused him to stay sober for almost a year and half; the longest we've ever seen him stay sober since before I was even born.

But sadly, this came to and end. He's been relapsing even more lately, and it`s devastating. Not only is he losing family, but he's losing his job, his house, and everything he knows today. I have no idea where he's going to be living, what he's going to do, and what's going to happen to him. And all I can do is pray for him.

It`s a sad story, but it`s what can happen. From that very first sip, to that very first use of drugs. Maybe it might be "only one time", but that can lead to another few times, and you might just end up like my dad when you're older. I`m not judging anyone who does drink or does drugs; I'm just simply saying, think before you do it, About how it might effect you, effect others around you, and effect your family.

Just think.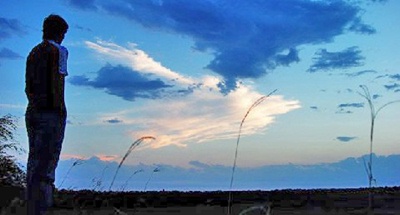 © Stefanie K., Katy, TX