Dont lower the drinking age
March 19, 2010
To the Editor
Re: "Drinking Age Should Be Lowered," by Harold G. (Op-Ed, February 15):

I believe that the drinking age is perfect at 21 and should not be lowered to 18. By lowering the drinking age teens will start drinking even earlier then before. More underage drinkers are bad for the world and worse for our families. By lowering the drinking age more drunk drivers will be on the roads and will be hazards for the rest of us. In the editorial, "Drinking Age Should Be Lowered" by Harold G, it states that if you are able to go to war at the age of 18, then you should be able to drink at18. Well I believe that you can go to war at 18 because the United States needs more troops to fight for world peace. You're not able to drink because at 18 you are not fully mature and prepared to control yourself with alcohol. If our country was able to drink at 18, then we would be able to get drunk and kill more innocent people at 18.

Saying that the drinking age should be lowered is like making a death sentence to a normal citizen. One might think that teens are old enough to control themselves. But the truth is, their not. Teens are irresponsible adults waiting to make something big happen. We have all heard stories that start out with, "When I was a teenager." That says that when you are only 18 you due bad things. Harold G seems to think that teenagers should be able to drink at 18 so we can lower the underage drinking limit. I can see that by lowering the drinking age to 18, fewer teenagers would start to drink when they are not allowed to. All I can tell you is that by lowering the age limit even younger teenagers will start to drink earlier. The last thing our country needs is a family dealing with their 15 year old alcoholic.

When I am a parent I don't want to see my son or daughter on the news for being hit by a drunk driver. How would you feel if the drinking age was lowered and the next day a loved one of your family died in a car accident because of a drunk driver? No one ever wants to experience that. So why don't we as a country prevent it. Don't lower the drinking age. Keep it at twenty one. If anything, raise it to twenty three or twenty four. By lowering the age limit there will be less drunk drivers on the roads.

People might think that the drinking age should be lowered. But what they don't realize is that you have waited twenty one years of your life without drinking. Why do you suddenly have to start at twenty one? If you made it over two decades without drinking, why can't you wait another two or three years? It's just outrageous to think that to be "cool" you have to drink when you can. All I can say is if you're at home drunk and your friend sees you there, you are the most "uncool" person in the world. The drinking age limits should be decided by people who have been affected by a person overdosed with alcohol and not by a teenager.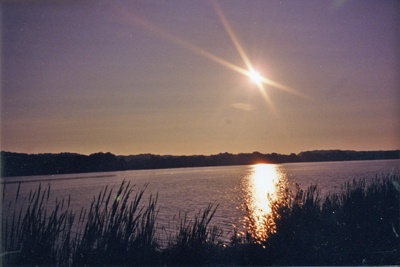 © Gabrielle C., Struthers, OH