The Way You Look
March 23, 2018
Stereotype. Do you blame people because there color or style? Stereotype is when someone judges you because of your skin color or your style. I think stereotype is stupid because its similar to racism and I get offended by it.
I been through it before I remember one day a few months after school started i was walking to the bathroom. I used the bathroom, I walked out the stall then I saw two kids one was selling drugs and the other was buying then they both left. All I smelt was weed and the hall monitor came and asked me "Why does it smell like weed" I said "I don't know" and he told me to come with him then we went to a classroom then he checked my backpack. The messed up thing is that there were other people in the bathroom, there was two mexicans and one white person and out of all of us he chose me. "Sacramento police officers shot and killed a black man in his grandmother's backyard because they believed he was pointing a gun at them, police said.

But investigators say they did not find a weapon at the scene, only a cellphone near the man's body.lasting less than a minute, from the moment one of the officers spotted him in the driveway and yelled, "Hey, show me your hands. Stop. Stop." In the dark, the two police officers chased Clark into the backyard of his grandmother's home. "Show me your hands!" one of the officers yelled. "Gun, gun, gun."

I am an African American and I was the only African American in there and when he first came in the bathroom he looked me up and down. I can tell he thought I was from the hood by the way his face was.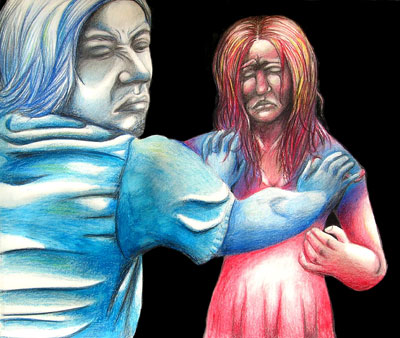 © Jessica P., Bethel Park, PA