Keep Your Coins, Women Want Change
November 14, 2017
"Keep your coins, women want change!"

Poverty and inequality are widespread, global issues that we've all heard about. The homelessness, inequality, and the countless women being treated unfairly, shockingly are all amongst the world's greatest issues. We walk past, at times hardly phased by those struggling on the street, or at times really touched by what we've seen. When I have it, I'll give some change from my pocket.

Have you ever considered that a leading factor of global poverty could be the way we treat women?

Across the globe, there is a severely uneven distribution of wealth and resources. Volatile issues like infertile land contribute to poverty. That's the side, and pretty much the only side we hear about on the news; physical determinants of poverty. That's what I've learnt about in school. Women and girls have never been able to earn their equal place in this world, the one we all deserve, no matter the location. Even here in Australia, the gender pay gap still persists. The UN believe it is absolutely crucial for girls to remain in school, in order for us to ever have a chance at eradicating poverty worldwide.

While we sit here in Australia complaining about having to go to school, approximately 70 million don't get an education at all. Majority of this startling figure, are women. Here in Australia, we as teenagers have almost anything at our fingertips, readily available to prepare us for adult life. Here in Australia, no matter how privileged we are, teenagers are shielded from the absurdities occurring overseas. Here in Australia, we need to see what's really going on.

Elsewhere, practices like child marriage and premature pregnancy live on, despite our 21st century lifestyle here in the Western world. It's absurd to think these traditions are still deemed 'ok', knowing everything that we do.
There are millions of girls as young as 11 and 12 carrying babies. There are girls who are married at 13. When I was 13, my greatest worries included what to wear on free-dress day at school, and 'who kissed who'. There are girls of Nigeria and Chad who starve to feed their children, when really, they are only children themselves. If they don't, someone will die.

Then there's me, a teenage female living in the world's most liveable city, Melbourne. I can't imagine having my rights, education, and dependence on adults stripped, and intense responsibility given to me in return. The thought of it makes me want to be sick. How can we sit here ignorantly and allow this to go on? It's becoming so very clear that treating our girls right means a better life for anyone, and everyone.

Despite advancements such as the abolishment of diseases and improved water sources worldwide, the international rate of female primary education still stands at just 35%. That's a hell of a lot of opportunity, wasted.

Wanting to learn more, I contacted 'The Big Issue' based in Australia, and sought the advice from facilitator, Sam Clark. I was hoping for some perspective and ideas as to combating poverty worldwide. Sam advised that to get on top of poverty in Australia; local, state and federal governments need to work together and devise a national plan. It's a nations effort, no matter the country. As for tackling poverty worldwide, Sam said Australia and other countries need to follow something along the lines of the 'Housing First Model', which supports those with a low income more widely than other housing systems. He quotes, "It [the housing first model] advocates for both housing and services, as services are more effective when someone has a roof over their heads". In conjunction with other support services, this could be quite effective, as it has proven to be in countries like Canada.

Before houses can even be considered, it is plain to see it is our girls and women who need to be granted a voice. Let us support charities who reach out to these people in need. Let us advocate for a better world.

"The cure for poverty has a name, in fact. It's called the empowerment of women."
– Christopher Hitchens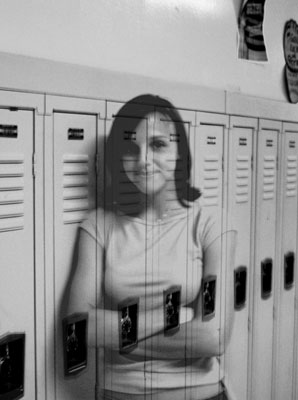 © Amy D., Troy, OH