Dealing with Toxic People
October 9, 2017
Toxic people are and have been around us for all of our lives, yet we still have difficulty dealing with such a serious matter. We let these toxic individuals control our every move with their tight grip around our throats. We allow the toxicity into our lives.

By definition, a toxic person is an individual who is struggling with self-hate or guilt and lets out their anger on people who are not involved with their own inner-conflict. Toxic people tend to be narcissistic, callous, manipulative, and even psychotic at times. These cancerous individuals will be the anchor in your ship sailing through life, and something must be done.

From past experiences with toxic individuals, I can ensure you that the best way to deal with these life-leaches is to simply ignore them. One thing that they all have in common is that they love the attention they receive when you are angry or upset. By ignoring them, you are closing off the negative connection you have with them. Due to their heavy reliance on your negative reaction, their heinous lives will soon diminish in meaning and will result to them confronting their worst fear: their inner demons, the reason they are deemed "toxic."

When you do ignore these people, they will probably hate you even more, but it is certainly better than letting them take you for a ride and pressing the replay button, making you go insane with rage and frustration. Either way, they are going to hate you for no legitimate reason, might as well give them a reason. I am not going to lie, it is hard to ignore a person that creates a black cloud over your entire life, but I can ensure you, that from my own personal experiences, this will work.

Yes, I am fully aware that toxic individuals are not born the way they are and that it is either learned or gained from their own past experiences, but there are sometimes in life where you need to cut the strings to the puppeteer controlling you and walk away.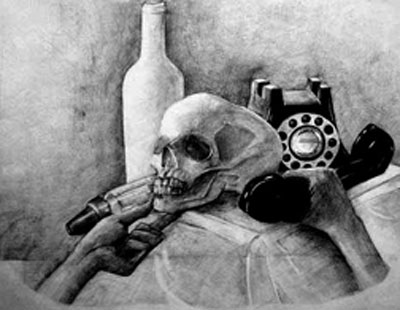 © Xiao H., Naperville, IL