Why Do People Discriminate?
May 28, 2017
Why do people discriminate? It is a question that may be left unanswered forever, but I can possibly narrow down why people discriminate.

People are afraid of difference. Some people are not, but most people are afraid of difference. Why is that? In our generation, people are so used to a "perfect" image, based on celebrities, magazines, and social media, that children and adults are taken back by people who aren't exactly like themselves.

Many times, people discriminate based on stereotypes that that person may fall under. I am not suggesting that that is a good thing, but it is very common. People feel "dangered" around certain religions because the media makes certain religions look bad. They are, in fact, not bad people. People feel "uncomfortable" around certain couples because certain people don't realize what love truly is. They may also feel "endangered" by people of color. All of these are very wrong. Please, do not discriminate people just because of a stereotype that most likely is false.

We may never know why people discriminate, but remember, don't judge a book by it's cover!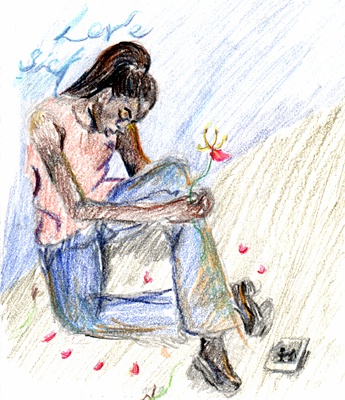 © Sherrell B., Philadelphia, PA