Discrimmigration
February 10, 2017
Because the number of immigrants coming to live in the United States has increased over the past years, racism against them has increased. Along with this, immigrants are intimidated by the government and are deprived of job and education opportunities. It doesn't stop there unfortunately, and they have been misrepresented as antagonizing, categorized as criminals, and labeled as hindrances.

Immigrants come to the United States in search of a better future for their children and job opportunities, but their intentions are disregarded. They are accused of taking "good" jobs from citizens ,even though immigrants usually take very low paying jobs. Another misconception about immigrants is that they are catalysts of crime. However, studies have shown that crime rates decreased when the number of immigrants increased. Immigrants are also denied certain opportunities because they are not of legal status. This is a reality for many, including Bhatia, an immigrant from India, whose daughter wanted to work for the CIA but she could not apply, even though she had all the qualifications.

As immigrants try to fit in with people of another culture they find it difficult because of the language barrier. They are forced to learn a new language to be able to get around and even to obtain a job. If they do obtain the job, they are usually victims of exploitation, and receive a lower income than someone who is a citizen. Although many immigrants have assimilated to the American culture and have children that are citizens they have not been granted residency. By obtaining residency, immigrants can visit their families without fearing that they may never see their children in the U.S. again.

In the past years things had been improving for immigrants, but now, with Donald Trump as president, things will worsen for immigrants. He claimed that he would deport all immigrants and that he would eliminate the DACA program. The only way my sister was able to work and go to college was through the Dream Act, but Trump wants to abolish it, denying an education and jobs to many. Just recently, he passed an executive order not allowing Muslims from entering the United States for a period of 90 days.

Trump's presidency has stimulated xenophobia, which is something we've been trying to move away from.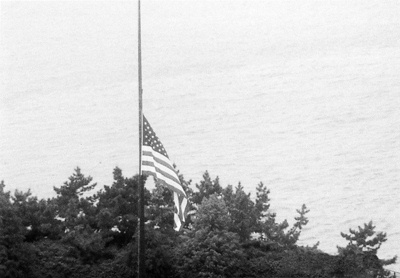 © Jessica E., Pelham, AL