Understanding White Privilege
MAG
March 7, 2014
The majority of the U.S. population, including me, is white and privileged. While the advantages bestowed upon white Americans are not always obvious, white privilege can be seen everywhere. Blogs like "thisiswhiteprivilege" aim to make it clearer that the experiences of white people are vastly different from those of color because of the lack of discrimination. Searching for examples of white privilege is an unnecessary activity. Simply turn on the news and cases are everywhere. One of the most scrutinized aspects of racism today – and another problem that white Americans will never have to face – is the way law enforcement officers treat African-American males.
Amadou Diallo was a Guinean immigrant who came to New York in pursuit of a career in business. As Diallo was returning home from dinner on February 4, 1999, four police officers approached him, claiming he matched the description of a serial rapist on the run. Diallo, believing the men to be immigration officers, ran to his building and then reached into his jacket for an object. The officers fired a total of 41 shots at Diallo, killing him.
After the shooting, the officers realized that what Diallo had drawn from his pocket was not a gun but his wallet with his identification. The officers were never charged in Diallo's death; the Bureau of Internal Affairs claimed that they were within their rights to shoot a man they believed to be armed.
Unfortunately, these cases – where an unarmed person of color is murdered by police – are not one-time mistakes; they show up time and time again across the country, with the one thing connecting these victims being the fact that they are not white.
Take the case of Jonathan A. Ferrell. Ferrell, a black man, was a former Florida A&M University football player. In September 2013, near Charlotte, North Carolina, Ferrell had an automobile accident, barely escaping with his life. He stumbled a half mile to the nearest house and frantically knocked on the door. When the owner saw Ferrell, she locked the door and called the police. As they arrived, Ferrell walked toward them, yelling for help. Officer Randall Kerrick, somehow seeing this as threatening, shot Ferrell ten times in the chest, killing him.
This story is so unjust it almost sounds made up, but the dashboard camera of the police vehicle recorded it all. In a press release on the case, attorney Chris Chestnut said, "The dash cam video clearly shows an unarmed African-American young male approaching the police officers, not running away from them, hands out. He's posing no threat to them whatsoever, and you hear Officer Kerrick shoot him."
While being gunned down by police officers is not something all people of color will face, discrimination in the workforce is. According to the Bureau of Labor Statistics, while 6.8 percent of white workers are unemployed, the number of unemployed black workers is more than double that. Some will claim that this indicates white Americans work harder or are more qualified for the available jobs. In reality, white workers are just favored. A 2003 study by Princeton University found that white men with criminal records were more likely to be hired than black men with identical or superior qualifications and no criminal record. Opportunities for black workers have actually declined. A study by the Center for Economic and Policy Research shows that from 1979 to 2011, the number of black men who made over $19 an hour had declined by almost 10 percent.
One area where black workers are the majority is in professional sports. According to the "Racial and Gender Report Cards" collected by the NBA, NFL, and MLB, more than 78 percent of the NBA is African-American, and 67 percent of the NFL is African-American. According to the 2010 U.S. Census, African-Americans made up 13 percent of the population. While most would agree that being a professional athlete is a good thing, it also encourages the idea that the only way black men can succeed is by excelling at sports.
The entertainment industry is another area where people of color are at a disadvantage. While the Academy Awards began in 1927, only one non-white actress has ever won the Best Actress award (Halle Berry in 2002). Less than 4 percent of awards have been given to black actors, and in the last ten years, not a single person of Latino, Asian, or Native American descent has won an Oscar. What could possibly cause such lopsided results? Well, 93 percent of the Academy voters are white.
When searching for more examples of white privilege in the entertainment industry, look no further than teen pop star Justin Bieber. Bieber, who was arrested for a DUI when he was caught drag-racing a Ferrari that "reeked of marijuana," was referred to by media sources as a "troubled kid." Around the same time, after the NFC championship game, Seattle Seahawks cornerback Richard Sherman outspokenly called out the receiver Michael Crabtree, shouting into the camera that he was the best in the game and Crabtree was a "sorry receiver." Sherman immediately received a backlash on social media and from NFL analysts calling him a "thug" and "classless." He was later fined by the NFL.
Sherman was born in Compton, California, one of the most dangerous neighborhoods in the United States, and graduated at the top of his class at Stanford University with a 3.9 GPA. He was called a classless thug for claiming he was the best cornerback in the NFL. Yet Bieber, having faced criminal charges – including resisting arrest – was referred to only as a reckless teenager!
No one has ever said no to white people before. Our opinions are heard, concerns validated, and ideas put in front of others' in almost every area. The plain truth of the matter is that white people have never been refused help, discriminated against, or killed because of their skin color.
When white Americans learn that they have an advantage just because of the color of their skin, it will be easier to understand and sympathize with those of other races, and prevent future discrimination.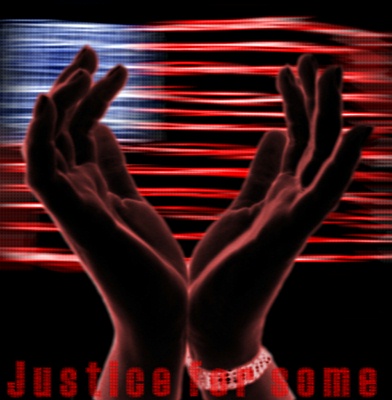 © Miranda R., Wyoming, MI