The Truth in the Closet
September 20, 2012
Because of the criticism and hatred toward homosexuals, they feel as if they have to lie about their sexuality to avoid nasty comments. All throughout our lives growing up, we were told to be ourselves. "Don't lie and just stay true to you," they said. Our sexuality is a part of who we are, so why should any gay, lesbian, bisexual, or pansexual human being be ashamed of that?

Being left anonymous, someone once said to me that "it's just gross and nobody wants to see that." See what? See two beings passionately in love and happy? Having a straight sexuality, I have never once been affected by the love of two homosexuals.

Being gay is not a choice, although many would disagree on that statement. You simply cannot choose who your heart falls in love with, for your heart has no eyes. Maybe that's our society's issue today: We have forgotten what love is.

In a book I once read, The Art of Devotion by Samantha Bruce-Benjamin, it was said that love was to touch one another's souls. The heart falls in love with another soul, not another face. That would clearly be lust. Doing so is not dependent on a gender, but the connection and passion between two beings.

So here I am to question, what is wrong with two males walking down the road and holding hands? How does a lesbian going to the movies with her girlfriend affect you? It may be strange to you, but it's love and love works is strange ways.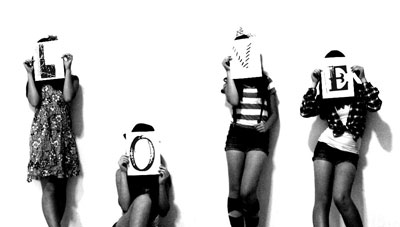 © Yoko K., Madison, WI