The Skin You're In...
September 12, 2012
I'm pissed. People are idiots. I can't stand how people can say s*** and hurt people and judge them and get away with it. It's not right. I think society in general is at the most fault for this idiotic scheme that beauty is thin, tall, model-looking girls/guys.

I'm chunky as hell. I know that though. And I totally fine with it. I am trying to lose weight, but I don't even know why I wrote that, cause it's none of your damn business. I am so comfortable in my own skin that when people call me names like that I laugh it off. Cause sometimes they are pretty funny.

But then there are other people who have issues with themselves and aren't able to accept that. There is probably nothing wrong with them. People are idiots when they think they can harass and bully people because it's funny. News flash assholes. It isn't. And come to think of it. The people who talk s*** probably are uncomfortable with themyselfs also in some way, but that STILL doesn't give them the right to do that kind of stuff.

But what really pushed me off the edge today was when I was looking through my tumblr and saw a post from a girl saying that her cousin's childhood friend killed herself due to the fact that her "friends" were calling her "fat". That is bullshit. This girl was bullied and teased to the point where she didn't even want to live with herself. If it was up to me, those people should have been arrested for murder, or at least manslaughter. They hurt her so badly, it's like they pushed her off a bridge themyselfs.

Now I don't know this girl at all, but I pray that she is in a happier, better place.

And for those "friends" who bullied her, I hope they realize that they have to live with the fact that they are the prime reason someone is dead. I hope they have to live with that the rest of their lives.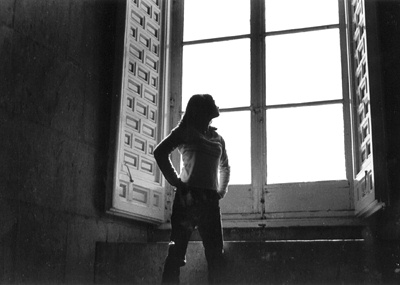 © Danielle W., Marblehead, MA