"Flaws" or "Truth"?
May 28, 2012
"You're an abomination, you're gross and I don't agree with your lifestyle choice, but I still love you." I heard him tell her. She was a known lesbian and he was a homophobic. Afterwards she said nothing. She didn't have to. You could see the pain in her face. The confusion. I wanted to stand up and yell at him.
"Who are you to determine an abomination, who are you to say some one's in the wrong?" I wanted to say. Instead I remained silent. Along with all the other hushed voices. People like her hear the same thing everyday. Is it fair? I don't like how he goes around and shoves his beliefs down people's throats, but do I call him out? Do I damn his name? No. Do I want to? Yes. Should I? Probably..
Is it fair to go through the struggles as a LGBT, and then have to go through the torment at school? People like him go around and shake their heads at other people all day. They say being LGBT is a flaw. I wish I could look at them with no repercussions and ask, "Oh, so is being Christian a flaw? It must be, if what you say is true. If what you say is true than being who you are is a flaw. So him being a ginger must be a flaw."

But I won't. I won't make realizing what kind of people he portrays Christians to be that easy. I'll let him wake up one morning. To his daughter at his side. I'll let him hear her say shakily "Dad.. I think I'm gay."
Then we'll see his reactions. Will he damn his own daughter? Will her decide he was wrong? Who's to say? Not him, not now. Maybe he'll wake up one day and realize the difference in 'flaw' and 'truth'.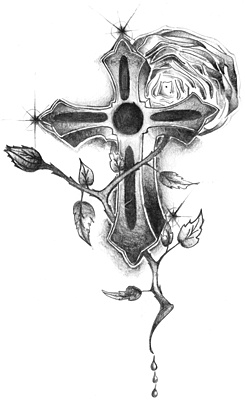 © Ricky P., Natchitoches, LA