Affirmative Action is Discrimination
April 10, 2012
College is an unavoidable step in many people's lives as they graduate high school and continues their education to greater goals and better jobs. While many would argue getting into college is the hardest part, it is actually harder from some people than others because of their race. This is called affirmative action, a policy that favors those who suffer from discrimination, and should be outlawed because the right to a better education should be given to those who deserve it instead of those who were born lucky.

Affirmative action is a twisted and backwards policy as it favors those that were born as a favorable race, such as blacks, opposed to those who earned the right to progress based on merit, such as Asians. For example, in Hsu's editorial, "Asian-American students averaged 1457 out of 1600 on the math and reading portion of the SAT." "…and 1275 for blacks." Yet with these concrete statistics blacks are still favored over other races as they are a racial minority and universities tend to achieve a diverse student body. This is messed up as they tend to make the African-American a higher priority compared to the other applicants.

All people should have equal chances to be accepted to a certain college and should be more based on merit as opposed to something that is completely based on luck. While some may argue that it is not mentioned in the constitution and the Supreme Court should not be making a decision on behalf of the colleges such as mentioned in Rosen's editorial, this is fundamentally a form of favoritism or racial discrimination and should be in the jurisdiction of the Supreme Court. Until affirmative action is removed from the college admission process we can never achieve true equality among people in the country that states "all men are born equal."

Affirmative action is a messed up policy that should be banned from the college admission process by national law as not only does it favor a certain race but also fails to put the most capable people in the positions that are better suited for them. For example, if a college admits an African American that has much lower scores than a similar Caucasian simply because of his race and later drops out because he simply wasn't capable of handling the work at the college didn't they just waste an admission and the white kid's life if he truly wanted to go to that college.

In conclusion, affirmative action is not justifiable because merit should take precedence over race any day. Merit is your past actions and you're proving your self worth as opposed to the pure luck that is needed to be born to a certain race. Affirmative action is twisted because it is based on luck, it involves racial discrimination, and it jeopardizes admissions for those that are actually well suited for the college. What you make of your life should begin at birth and proving your worth, not something predestined such as race.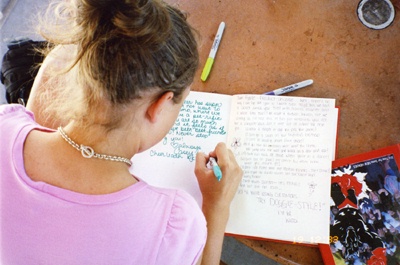 © Jessica S., Pheonix, AZ