Woman
July 6, 2011
The one thing do all women have in common is the trouble they go through to find a man.
Why does a man have to be on a woman wish list?
Why waste your time trying to look beautiful for someone who will hurt you later, or worst, trying to be beautiful when that someone already thinks you were.
Why do woman blame men for everything, even when they are the blame.
Why do so many women use their children as a trap for their lover?
How does 10 minutes of pleasure, turn into 9 months of pain, and 18 years of hate.
Is it true that the first 15 minutes of meeting someone you can decide if you want to marry them or not?(theory)
Who do you blame when teenage girls think that video vixen, gold diggers, and ex- basketball wives are role models?
Who do you blame when you see a young shaking her butt for some cash only to know by each dollar she makes, her self-respect fades away.
Woman are being striped of their pride, their identify, their womanhood, because for years we have blamed each other.
Black, white, Spanish, Latina, Chinese, Japanese, Jamaican, and etc. Whatever color, whatever race, and whatever reason we have all compared ourselves to another color, once or twice before?
Why do we compare? Because we want to know who has the better hair?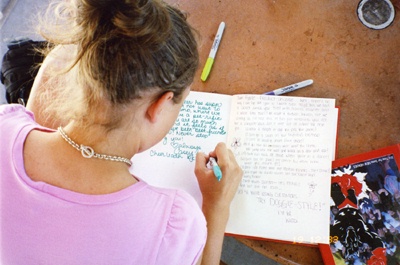 © Jessica S., Pheonix, AZ