You Don't Know What Could Happen
July 16, 2010
I was thought I was just sitting at another day at lunch. Then my friend, Riley came into the conversation.
"I don't understand why you still hang out with him." I gave Austin a very confused look. Was he really questioning why I hung out with my friend?
"Why wouldn't I hang out with him? I love him. He's like a brother."
"He's gay! That's just wrong. I don't understand it." Tommy replied. I didn't get it. What was so wrong with that? Everybody knew that Riley had come out and told everybody. He was my friend before, and he's my friend now. Who should judge him for something as little as that? Half the times, I didn't even notice.
Riley and I were talking on the phone one day when he told me he had to tell me something. He poured his heart out telling me about how he was bisexual. I listened and comforted him and he told me about his boyfriend. I told him I was always here for him if he needed me.
A couple months later, he needed me big time again. He realized that he couldn't deal with girls anymore. He really didn't like them, even the really pretty ones. He was gay. I supported him through everything, especially when he came out to the school, his friends and his mom. Staying friends with him wasn't a choice, it was a known fact from the beginning. I could care less who he was. Why should anybody care? I looked at Tommy and it was clear that he was looking for a response.
"Who cares if he's gay? I was his friend before, so I'm still his friend."
"Psh, if he was MY friend, I would have dropped him." I was speechless. How could anybody be so heartless? I was furious.
"Tommy, you know you couldn't do that! What if Nate comes up to you tomorrow and tells you 'I'm gay?' He's been your best friend for years. Would you drop him then?' The look on his face was priceless. I could tell I really opened his eyes about homosexuals.
Riley still remains one of my best friends. I love him like my own brother. He's actually a lot easier to talk to about boys and clothes because he doesn't cause a lot of drama about it. I wish I knew why everybody couldn't just accept Riley for who he is.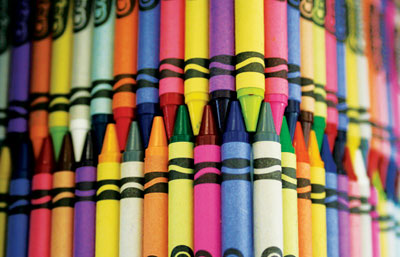 © Kaelee L., Petersburg, MI