Stereotyping in Schools
February 10, 2010
I think everyone understands that stereotyping is not a good thing, but they do it anyway. This is understandable when it's kept at a mininum, but what happens when teachers stereotype? What happens when students begin to get taught how to look acceptable rather than not to judge a book by it's cover? It looks like my school is beginning to do this.

In a class on how to blog, while discussing inappropriate screennames, my teacher showed the class two pictures. One was of a boy in a plaid shirt, standing comfortably and smiling. Next to him was a boy dressed all in black with black lipstick, frowning and looking out of place. The class was asked a number of questions about the two boys and it seemed everyone not only disliked the second boy, but gave details about his personality, such as he is dirty and mean.

I was pleased with this teacher as first, because she then announced it was the same kid. I thought she was going to say that this proves no one can tell what someone is like by how they look, or what they call themselves on the web. Instead, she turned it into a lesson on how a person should represent themselves on the web. This teacher told us to stay away from screennames like "DarkAngel" because they give off "bad vibes." I was mad!

Furthermore, while picking out bad things about screennames, she disregarded what kind of motive the person picking the name might have. All ideas about posers and speech were disregarded (such as Badboy123 or InYoFace.) I feel the only reason why stereotyping can be useful at all is because it can be a way to find people like oneself. Someone who wears Holister and Aeropostle clothing does so because they get along best with other people who do, too. Some that lives in heavy metal t-shirts is looking for friends that like heavy metal. Apparently a person's intentions don't matter, and they should change and hide their personalities in order to give off good vibes.

This matters to me a lot because it could really affect my education and that of others, along with students' ways of life. I think teachers need to be more active in telling their students NOT to stereotype, not teaching them that it's okay and they should all pretend to be people other than who they are. If this spreads, the world will be full of followers. No one will be able to vote for president, because everyone will only want to look good. I feel this is overly affecting at least America, and needs to stop. The world needs more leaders who do what is right and stand up for their opinion, because they feel it is right; not because everyone thinks it is acceptable.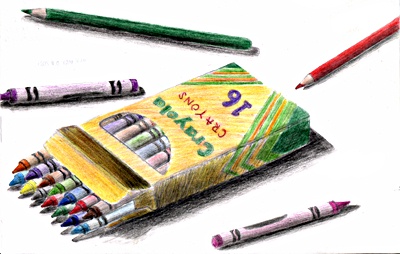 © Dana H., Wichita Falls, TX