I Will Speak
February 23, 2018
Sometimes, it's hard to speak.

No, I don't mean physically. I don't mean just the everyday, "How are you?" or "Do you want to come over?"

I mean your opinion.
It's sometimes hard to speak what's on your mind, what you stand for, what you feel is right or wrong.

Or, at least it is for me.

To be honest, I've always been a passive person. I've been the person who does what people ask me to do, the person who acts like they don't have an opinion of their own. I'm kinda new to this "speak your own opinion thing".

But, as the things that are happening around the world are getting worse and worse, it's kind of hard to stay silent.

The school shootings, racism, sexual harassment, and many other things that are going on in America are breaking my heart. Why does the world have to be so cruel? Why do some people believe that killing other people is okay? Why do some men (or women) take pleasure in violating other people's personal space?

And then there's also the stuff that's happening around me. The bullying, the drug arrests, people thinking they're funny by disrespecting teachers and other superiors.

Even the people you are friends with might say something that is hurtful to you, or to people who are different than others, in terms of race, sexuality, and mental or physical illness.

For example, in class today, I asked someone if they were doing the walkout to stand for anti-gun violence because of the events happening around the U.S.

"That's gay." Is what they said, shaking their head and smirking.

To me, that was very disrespectful. I believe very strongly that America should do something about gun control. I also feel very unsafe, knowing that something like that could possibly happen at my school.

This was the main thing I wanted to talk about, but I had to get the whole opinion thing out of the way.
I don't think people realize how serious of an issue this is.

I think this because today in English we discussed the Florida shooting, and I felt like no one really thought about it. I'm almost certain that while we were supposed to be looking up information and formulating our opinions, most of my peers were either playing games on their phones or chatting with each other.

My goal is to make a change, and I'm going to start by doing the walkout at our school. I'm going to participate with all of my heart, yell as loud as I can to make what I think clear to the whole world around me.

I will say what I want, say what I believe.

I will speak.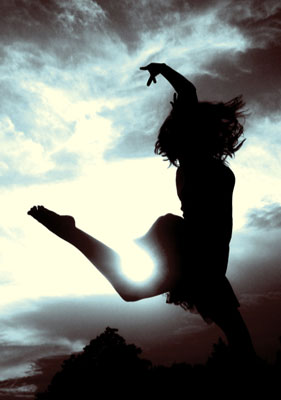 © Martha V., Morton Grove, IL