Parkland Shooting
February 15, 2018
"Bang bang, he shot me down / Bang bang, I hit the ground / Bang bang, that awful sound / Bang bang, my baby shot me down" (Kill Bill 2003).

An American high schooler's perception of a high school may be filled with images of sitting in class hearing a teacher drone on, laughing with friends down the halls, and scrolling through social media to see what the Kardashians are going to do next. No one ever perceives a school as a place of death, mass murders, and weapons. So why have mass shooting become ordinary and almost expected? So why do movies portray shootings so nonchalantly? So why did Americans become so desensitized to them?

The narrative is always the same. A young student, parentless, homeless, and troubled buys a gun and goes to their school, killing as many people as they can. When the governors and senators that you look to for guidance in these kinds of situations repeat the same words year after year, shooting after shooting, death after death, a subculture is created. This subculture becomes popular culture, and it ultimately permeates through high schools, homes, and families. This subculture, created when opinion leaders promise shootings to never happen again, makes American families stop expecting shootings. As a student, you dismiss the other school shootings as something that would never happen to you. Until it does.

When a school shooting occurs, local cultures are devastated. The feeling of safety and security a community once had is lost. Like an epidemic, the tragedy spreads to everyone in the community. It's meant to weaken the bonds between friends, family, and government. Slowly, the pain and anger spread farther and farther apart, somehow impacting other communities that may have seemed far away. Will the narrative change? Will there be more legislature? Or will the cycle repeat once again?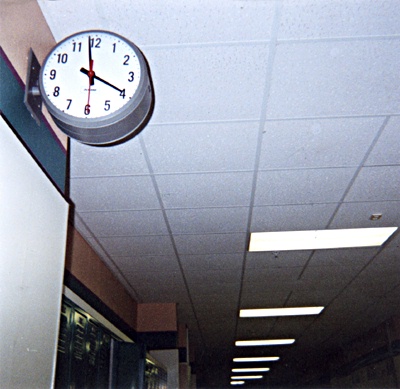 © Blake B., Highland Village, TX