Sacramento, My Home
January 16, 2018
My Sacramento is full of the smell of donuts. I live on the street of a beautiful park in a two story complex with a dark orange-ish color and enough sun to shine on the neighborhood. What I can do do is look out of the door and there is all the stores anyone would ever own, there is gorgeous Parks you can visit and relax under the trees. Then there is also the museum's you can also go to learn the history of Sacramento and how it Is one of the best city you can come to and see the thriving downtown, old downton, the convention center, exciting entertainment, and get 9 months of sunshine. Shop all the fresh organic foods at the Farmers Market and be healthy.

That's that and there is this that no one hears about how homeless people are seeing in every part of block trying to live another day. Everyday you hear loud sirens pass by, I live in a neighbourhood where windows are broken, doors are shattered and dogs barking day and night that you can barely get any sleep. The next day you wake up to the smell of garbage and wonder if this is even Sacramento. In my hood feet runs just like doing Track And Field, the thing is they're not moving to the sound of a starter gun their movements are made from the sirens pursuing them.

I sometimes think if i'll ever live to adulthood and have some peace.

Just when it couldn't get better the violence starts to rise, the people trashing and throwing graffiti like they don't care at all, and my Sacramento being one of the top cities in involving human trafficking a lot of countless lives and, speaking of traffic the traffic in Sacramento is terrible with traffic especially in the South. It will take you around twice the amount of time to get to your destination. Overall Sacramento has its Pros and Cons but i would choose Sacramento over any other city.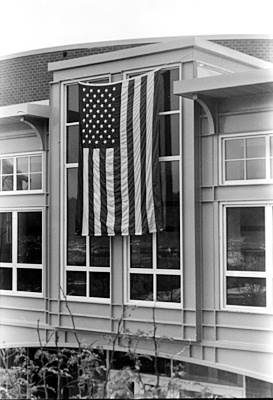 © Chuck K. Marblehead, MA