If I Were Mayor of My Town
November 30, 2017
To imagine all of the jobs that I would do as a mayor of my town is thrilling. I live in Groton, Massachusetts, the place I have loved the most ever since moving there. It is beautiful, quiet, and harmonious with nature. Moreover, Groton has convenient access to Boston, one of the world's most influential cities. Groton residents are close enough to enjoy the work of great artists and musicians in the area and have access to the educational passion of local prestigious universities, such as Harvard, Tuft, Boston College, and BU. However, many international students like me, as well as poorer residents, have trouble benefiting from all of these advantages because we can't afford a car and don't have enough time and money to travel. So as Groton's mayor, I would first build wider highway connections to Boston to shorten the driving time to 30 minutes.  With shorter driving time, I would try to attract businesses that do not harm the environment, such as finance companies and advertising firms, by providing cheaper lots, good amenities, and tax cuts.

After inducing an influx of working population, businesses, and resulting tax collection, I would develop the public transportation system to include express buses and intra city buses, which can help commuters save time, money, and energy. This expanded system would help all residents, especially international students and the poor, to start their own businesses. If the population and collected taxes are enough to pay for subway expansion, I would connect Groton and Boston by subway. People would move from Boston to Groton conveniently, without worrying about snow and traffic jams.
That convenient accessibility would support increase cultural and educational interchanges with Boston. Because of Boston's rich heritage and many universities, I would set a strong tie-up between the schools in Groton and the universities in the Boston area to Groton students and teachers to new ideas, techniques and innovations developed in these institutions. Teachers in Groton would attend lectures at Harvard and have conference with professors to help students to become motivated to learn and inspired to develop their own ideas and solutions. Students can become directly involved with university students in cultural activities, participate in inventions and research, and attend programs abroad that are managed by college students and staff. Furthermore, establishing a mentoring system between undergraduates and high school students would be helpful for both groups of students to widen their visions for the future. To make these plans possible, I would raise funds from the donations of residents and businesses and set aside taxes to subsidize the professors-undergraduate mentorship programs.
Another of my plans would be to build bicycle roads all over Groton. Teen students can attend schools by bicycle, as can workers commute to workplaces. Also, I would set up many bicycle parking racks and provide free bicycles equipped with electronic chips to let riders use these bicycles anywhere inside the town. The electronic chip would help track the bicycles and prevent them from being stolen. People can take a bicycle from subway station and park it in bicycle parking rack near their workplace or home. This plan would help reduce car exhaust, save gasoline, and encourage people to enjoy nature, which will improve the health of both residents and the environment. I would also make a schedule of guided bicycle rides throughout the town and in the area for recreation and socialization.
Furthermore, I would make other plans to reduce the social alienation in the Groton community. To begin with, I would open playgrounds for young children to help them and their parents to socialize and stay active.  By locating play areas where the most number of children live and keeping them open from 8 A.M. to 9 P.M. in the summer and 8 A.M. to 5 P.M. in the winter, these playgrounds would be very accessible and well used.
Additionally, I would develop a mentoring system to help children who have less opportunity than others. I would recruit volunteers who can tutor less affluent children, and these volunteers would be trained so they will be well prepared.  If volunteers are students, they would be allowed to teach a class of lower-level students for at least one year. This method would benefit both the recipients and volunteers because teaching is the best way to learn. I expect the recipients would later become most devoted volunteers as well. City hall would record all volunteers' service hours to repay their services when they need help.
I would also provide residents easy access to medical services. I found out that medical fees in the U.S. are super expensive and financially burdensome, and that many medical services, and even government-run hospitals, are financially inaccessible to the poor. Moreover, the procedures and systems are quite complicated for even the majority. I would resolve this by setting up a free mobile clinic, open to all citizens, to provide health services. I would also conduct health awareness meetings and encouraging residents to develop healthy eating habit as prevention.
Lastly, I would renovate dilapidated buildings and school dormitories. Since Groton is known for its historic buildings and the people are proud of this heritage, I would make sure to preserve them, but not at the risk of anybody's lives. Recently, conditions in some dormitories have been hazardous for students, since the buildings are outdated. Just last month, a chunk of dormitory ceiling fell to the floor, an accident that could have caused severe injury. I would willingly do my best to prevent this kind of accident by upgrading the safety levels while renovating old buildings.
By simply imagining what I would do if I were the mayor of Groton, I have become more aware of the needs and priorities of my community, and I am elated by the thought that I may have the potential to devote myself to the public good. I aspire to take on the responsibilities of an important job like a mayor.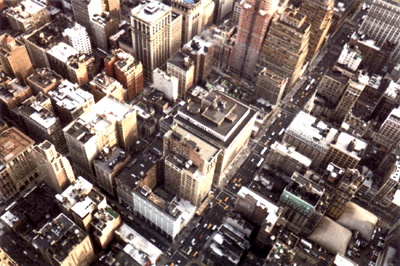 © Lauren O., Weymouth, MA