If I Were Mayor
November 30, 2017
Looking at old pictures of my hometown makes me sad. A hundred years ago, fifty years ago, Remsen N.Y. was a quiet and beautiful town. The kind of town where people dressed up to wait at the train stop, gathered peacefully at church every Sunday, and were proud to call home. While I'm willing to admit that the past century has brought a lot of great changes to this country, I'm not proud of what has happened in Remsen.

Remsen is now a dirty, depressed town. I say this with no meanness, only sadness. Where there were once clean swept streets, there are now pot hole ridden, cigarette laden roads. For a small town, there is a ridiculous amount of drug use. Many children don't take their school seriously, and the library is under utilized.

What is encouraging, though, is that all of these problems could be fixed. If I were mayor of my town, I would begin by encouraging education. I believe that education is the solution to all problems. Of course, this would mean starting in the home. Children cannot find an interest in their school unless they are being encouraged by their parents. I would create a program that provided some sort of incentive for families to help the child do well in school; a gift certificate for a family dinner at a pizza place, for example.

The main thing I would do to encourage education is to have seperate contests and programs that are not directly related to school. For this, I would use the library. Many communities have library art and poetry contests. Remsen does not. This would be one of the first things I would initiate. I would also use the library as the spot for a community garden, where children and adults could learn about growing plants and have a peaceful place to spend summer afternoons.

Programs about health, fitness, literature, etc. would all be a part of Remsen's town library. Yoga classes aimed at all ages and genders could take place in the upstairs. Computer classes could be given, including classes to help people learn how to make money online. I would also make sure that the librarians were all friendly and helpful in order to make people more willing to come in. Encouraging library use would benefit the entire town. When the library is the hub of activity in an area, only good things can come.

I would also encourage community pride. A spring cleanup, brightly painted public buildings and neatly kept streets would encourage people to keep their own property clean. When people are proud of and love the place where they live, that truly shows in their actions. Another thing to encourage community pride would be to open (or reopen) a store in the town. While we used to have stores, they all closed due to not being used enough. But once the town was cleaned up and happy, I feel that we could keep a store open. I would also open some sort of tourist attraction in Remsen, something that would be available year round (unlike the Barn Festival), to get traffic flowing.

Finally, I would ask for increased police presence. I feel that Remsen is neglected in this area, and that might contribute to stopping the drug use and crime that are growing so much in the area.

As Remsen's well educated children grew up, the drug use would naturally decrease. They would go on to have good jobs, many of them keeping the money and families in Remsen. Community pride would increase again as the town grew cleaner and brighter. While I certainly wouldn't demand that people dress up for the train stop or gather at church, I do think that Remsen would once again be a town we could be proud to inhabit.

It is a future I believe in.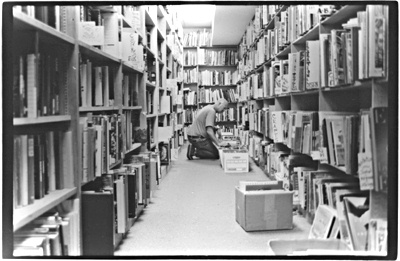 © Benjamin K., McLean, VA