If I Were Mayor
November 30, 2017
Firstly, I'd trigger myself and my town Asansol into action. If I were Mayor, that is. 'A healthy body harbors a healthy mind', is what I believe in and I'd convince my people to do the same. Lots of exercise and less junk food, would be my motto. I'd arrange special incentives for restaurants that serve healthy delicacies. People might raise their eyebrows at the latter but in the long run, it'd be good for them (or us, as I am the one who goes weak at the knees on seeing a plate of steaming biryani). When my people would be healthy, their efficiency will have increased manifold and my town would rise and shine.
Secondly, I'd make it mandatory for my townspeople to undergo a personalized health check-up annually. I'd request the affiliated hospitals to maintain a digital health record of each citizen, so that defaulters may be alerted. Special discounts (and even free check-ups) would be arranged for those below poverty line. For me, the health of my people would be first priority and if I need to take a strong rein for the same, be it.
There's a decent number of hospitals here. However, their maintenance is not up to the mark and patients often complain against carelessly maintained wards and lack of proper hygiene.  Spreading of contagious diseases from affected patients is not unheard of. So, I'd make sure that quarantine facilities are improved and more hospital staff are employed. This'd not only enhance health conditions, but also provide employment for quite a few. Unemployment is a massive issue in India, and to get rid of it, all of us need to work together.

Thirdly, I'd increase the number of circulating ambulances in town, so that the injured and the sick can be transported to nursing-homes ASAP. According to stats, the number of deaths due to the absence of speedy delivery of patients to nursing-homes has little decreased during the past decade. I'd try solving this to the best of my ability.

Despite being a small town, Asansol is always buzzing with action. The dark sides of too much traffic are pollution and accidents- problems which can only be fought with a steady hand. So fourthly, I'd impose stringent laws to reduce emission of greenhouse gases to a minimum, other than proper maintenance of roads, phasing out of old vehicles, providing catalytic converters at a cheaper cost, incentives for car pool users and hefty fines for traffic rules or speed limit defaulters. I'd also see to it that other anti-pollution norms are followed strictly- honk-free zones around educational institutes and hospitals, no loudspeakers after eleven p.m., methodical dumping of factory-wastes, et cetera. Maintenance of parks, greater use of solar energy and protection of trees would be a must. Trees not only add to the beauty of a town, but also purify air.

Apart from physical health, it'd be my responsibility to take care of the mental health of my people. Depression and frustration are serious issues facing the people today. In India, one of the main causes of depression is unemployment, apart from workplace stress and family pressure. I admit that I'm no expert in this topic, so I'd employ more people who are. My aim would be setting up mental health clinics and counselling centers within reach of everyone, and also conduct surprise inspections in offices and firms to lookout for possible negligence of workers' rights.

Another way to get rid of depression is encouraging people to socialize more. Socializing might not always include bars and costly bistros, but a night out in the countryside with close ones can be equally enjoyable. In Nagpur city of Maharashtra, the mayor requested his people to switch off their lights and other electronics each full moon night and come out of their homes to celebrate. People had great fun chatting, making bonfires, stargazing and sharing picnics with the homeless. That is something I'd love to have in our Asansol as well. It'd not only help people know each other better, but also conserve electrical energy.

Another vital issue I'd try to address is lack of hundred percent security against thefts. Last year, a Superintendent shared in his speech that there are so many pickpockets and thief gangs around us, it's highly improbable that we haven't come across one at least once a week. Although most of these can be prevented by being responsible, it's not always possible to watch our back. One way to solve this can be appointing more policemen in risky areas in civilian disguise. That way, we'd be able to catch crooks red-handed.

My next step would definitely be better protection of women. Several cases of eve teasing, molestations and even rapes have been reported recently. It's a shame that we are unable to improve this situation. So many pleas go unheard, and sometimes, women are even discouraged from reporting. This is such a bad seed to sow; not reporting is fuel to fire, because this simply encourages molesters. If I had the authority, I'd encourage women to use the Raksha App and report against these anti-socials fearlessly. More number of CCTV installations all over Asansol, and their proper monitoring would also help in providing evidence.

Another aim of mine would be merging old-age homes and orphanages and shifting them from secluded to affluent areas. This way, they won't feel like 'others', but very much a part of the city hubbub. I'd also save a fraction of my annual salary to donate at the orphanage near my house (without letting my left hand know about it).

Last but not the least, as a responsible leader, I'd always keep my doors open for anybody in need.
P.S.: If I were Mayor, I'd strive hard so that all the 'would do'-s in my essay change into 'have done'-s.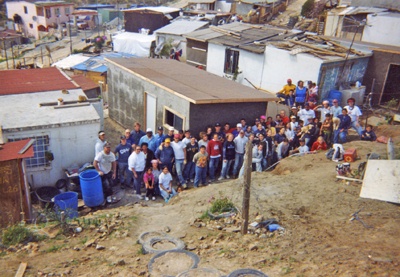 © Samantha T., Avondale, AZ