If I were Mayor
November 10, 2017
If I were to become mayor of Waukesha, Wisconsin, I would start withentertainment for children in this area, attractions for people passing through, getting a real-world ready system in place in schools to help prepare the upcoming adults of the area and working efficiently on roads.
There are not enough activities for kids and visitors in the Waukesha. Waukesha recently installed a new skate park and that is now a popular place for kids, so putting up more attractions like that would be beneficial for both the kids and the economy. While the idea to put create more entertainment for kids has been around for a while, hence the skate park, it is harder to come up with solutions to this problem than many people realise. I propose that we build an escape house. Escape houses are buildings filled with rooms that you get to play through a series of puzzles to try and escape the room before time runs out. I personally went to an escape room with my family and it was entertaining for my parents as well as us kids. With advertisements this could increase the amount of business in this area. Another solution could be to build new parks. There are a few parks in the area but they are old and starting to break causing them to be less safe. Children, in general, need to play and exercise and a park simple way to help them do it more often. This could be a simple project by tearing down the old parks and rebuilding where they were.
High school and college students are the next generations of adults that are going to be taking over the economy, so it is important for them to be prepared for the future and what life will hold. While some schools have classes in place to help teach them about finances, there are still areas of life that are not covered. Such as healthy meals, how to balance a job and school, how to properly apply for a job, how to give a two weeks notice, what to do if you have a medical emergency and can't make to work or school, along with other things that can and eventually do happen in life. The solution to this problem would first off be sending out a survey to high school seniors, college students of all years, and recent college graduates asking them what they would like to know and what would have been helpful in the past. Next based on the answers provided we would create a class that has answers to these questions and has the information needed to help these soon to be adults try to adjust to life. After the class runs for a few years we would send out another survey of questions similar to the first survey to make sure we are covering the information needed for this class.
Road work in Wisconsin in inevitable. The harsh winters and blazing summers put the roads themselves under a lot of stress causing them to break and crack. That is why, in Wisconsin, it seems like there is always road construction being done. The roads needing to be repaired is unavoidable, however, multiple on and off ramps to a freeway and entire sections of houses being inaccessible is not. This causes traffic to back up and drives that should only take 15 minutes to turn into an hour. A solution to this problem is to focus on one area at a time. This would decrease the amount of time it takes to work on one area while also decreasing the number of backups, traffic jams, and detours that are caused by doing multiple areas at once.
Though their are many more things that could and should be improved in the Waukesha area I believe starting with these four is the quickest way to make a giant leap in the right direction.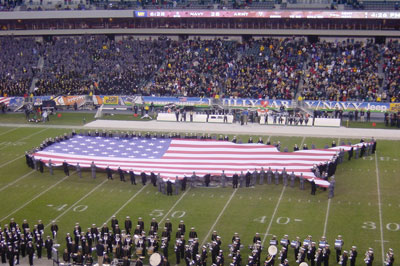 © Kristin B., Middletown, DE