Open Letter to the Mayor of Richmond, VA
November 27, 2017
Dear Levar Stoney,
I have one question for you, Mr. Stoney, what is taking these monuments down really going to help? What issue could possibly be solved today by disregarding our past? I think that Monument Avenue is a trademark of our city, and removing the monuments located there would just be a plain shame.
I understand the issues, all of them, but no matter the reason, I just don't think completely doing away with these monuments will help. People can always come up with a rhyme or reason to help their cause, and these statues represent our history. The people, history, and culture of Richmond is its defining characteristic, and the Civil War makes up a giant piece of that.
A monument is created to honor the beliefs and achievements of a person, and members of any military deserve to be honored.
Despite your beliefs, Mr. Stoney, the Civil War was fought with the same intentions on both sides, the common cause. Soldiers fought with honor and only for what they thought was right. Anyone who serves their country, and risks their lives, does it for what they believe in. Coming from a family that has served in the Civil War and for generations after, I know how much people value their countries.
These monuments also remind us of our past, and show us how to better our future. The next generation of community here in Richmond deserves to know the past. If taking down these monuments is how you're going to try to rewrite history, it won't work.

I can't control what decision you make in the end, but I know I speak for many others. One thing is for sure, we must commemorate our past and treasure our future.
As Robert E. Lee once said, " A nation which does not remember what it was yesterday does not know where it is today."
I know you'll do what is right.
Hopefully,
Isabelle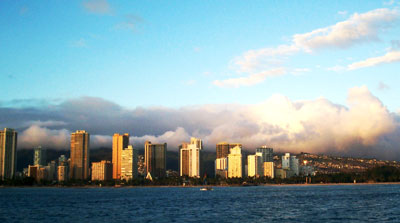 © Stephanie K., Newark, DE