If I Were Mayor of My Town
November 26, 2017
If I were mayor of my town I would address a lot of different issues that would really make my town a much better place in every way. I would start off by trying to make a way to not use styrofoam so it doesn't end up in the ocean and eaten by one of our beloved ocean animals that make up our ecosystem. I would make food places and supermarkets sell recyclable cups instead of styrofoam ones.

Instead of just pumping water out of our streets and back into the ocean and spending tonnes of money on it I would try to fund or initiate a foundation that takes the flooded water out but that also makes that salt water into water that we can shower with. I would truly try to make there be no homeless on the street even though there aren't that many out their anyway. I would try to make special homeless shelters that are nice and can supplement the homeless men with a job and just make them stay on the right path to get out of the street and if they do everything right stay out of the streets. If everything goes well there won't be any homeless on the street or almost none because nobody really wants to see that on the street. And their lives will be headed in the right direction.

I would try to bring businesses to the city that could help people of low income to get money to sustain themselves and kids if they have. I would most definitely make a great skate park that everybody could go to and skate for free so everyone could have fun because in my community their arent any skate parks close by. I would make it so that it is good for all level skaters and so people can start learning and advance forward in the skating. A skate park is a great way to bring kids from all ages together so they meet all types of people all different types of races income and just from different everything in skating none of that matters and everybody will be respected if they're not being a poser and are just chill with everyone.

In my community I would try to make everything go green I would try to plant a lot of trees was their arent put more safe parking for bikes. I would try to make a local library not very big but a small local library that is public so everyone that wants to read a book can. I would make anywhere that is just plane into art you can be walking down an alley and I would make it be all nice and actually want to make you go to that ally.

I could go on and on and on on the things that I would do if I was mayor and never finish this but these are some of the important things that I would really like to achieve.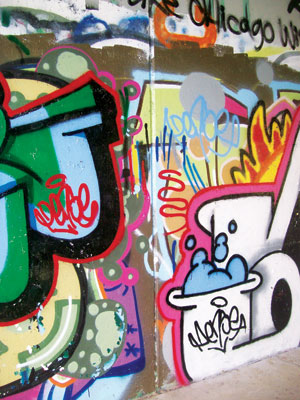 © Michelle W., Ada, MI