If I Were Mayor of My Town
November 26, 2017
There are many issues affecting our local community but if I were mayor I would focus on 2 issues that will impact my community. One of the main issues is police interactions with the community. The city of Miami has beautiful surroundings with a lot of history, all of these things are at risk if we do not take care of our environment.
Citizens interact with police officers every day. Complaints have been on the rise especially because of police brutality and excessive force. The solution to this problem will be to put body cams on all officers every day. The study on body cameras, was a field experiment conducted by the Rialto, California Police Department. It found that when police had body cameras on their personal use of force and complaints by citizens were reduced by 50 and percent. The citizens of Miami would feel much safer if they knew that their interactions with police officers were being filmed.
As the mayor, I would speed up this process and make sure every officer has a body camera on their person by 2018. Currently, Miami has 1300 police officers and we are on pace for only have to be equipped by 2019. Miami police are receiving a $960,000 grant from the U.S. Department of Justice. Along with those funds, I will pledge another $700,000 of city funds to speed up the process.
Miami could lose 3.7 trillion in financial assets by 2070 due to rising ocean levels more than any other coastal city. 3 high-level things our city is doing is raising roads, pumping out flood water, and restoring the dunes and beaches.
This plan will help citizens socially and environmentally. Overall this plan will make people happier. Also, this will make the world a better place one city at a time. Adding body cameras for police and fixing the flooding will build a much better community.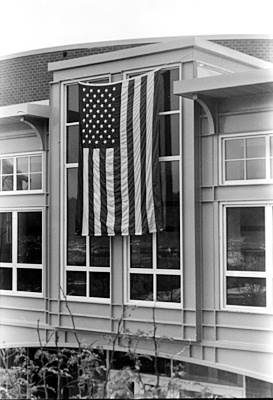 © Chuck K.,Marblehead, MA