If I Were Mayor of My Town
November 20, 2017
If I were mayor of Waukesha County, the main problems that I would focus on would be improving water quality, maintaining roadways, and working to ensure that all schools have the resources available to be successful.

The first issue I would take on would be the water quality. Waukesha County water quality is poor and has affected many with health related issues. As citizens wells go deeper, the chance they will see radium and other chemicals affect their health increases. Radium is a substance that can be found inside deep bedrock layers and can have health concerns on the public. Private wells have not been affected because they often don't drill into deep geological foundations, while municipal wells are deep in geological foundations and face a much greater chance of having radium contamination.

Citizens of Waukesha County have been dealing with radium seepage for two decades and it will continue to be a problem since Waukesha is part of the radium belt. My solution is to draw water from Lake Michigan to compensate for the wells that have been contaminated by radium. However, this would only be for affected municipal wells since most citizens draw from the municipal wells.

Despite the challenges of repairing wells and affected water in Waukesha County, roadways have always had issues that seem to affect the lives of thousands of citizens. The general maintenance of a majority of the roads has always been an issue. The main problem with the road system in Waukesha County is that the majority of the roads are crumbling and often are not worked on until the most inconvenient time. If I were mayor, my plan for the Waukesha County Road system would be to not allow another project to start before the current one is finished, whether it be a city street, intersection, or highway. By putting in a plan such as this, I will take away a majority of the inconveniences road construction causes and work to reduce the challenges that roadwork causes for so many people.

Aside from the headaches and frustration that roads in Waukesha can cause, educating youth is Waukesha is arguably the most important issue our country is facing. Schooling in Waukesha County has obstacles and challenges that other districts may not always have to face. Many schools in the area and their facilities are aging and have become outdated in recent years. The space that a number of schools have is not usable by today's standards and can impact the overall learning that takes place in the classroom. With having outdated learning environments and aging equipment, it makes it very hard for students to gather information that they are learning in class. Not only does the space that students are learning in have an affect on how they feel about school, but so does the material that teachers are using. When schools have out of date materials and technology that they are trying to incorporate into classrooms to help students learn, it presents challenges and at times can limit the learning that may take places in neighboring districts. Teachers oftentimes are left having to find different ways to get students the material necessary to help them learn in today's learning environment. If I were mayor, I would make sure all Waukesha County schools have the technology needed to help make learning easier and more enjoyable. I would work to find grants and additional financial support to help ensure that schools could use the most up-to-date technology that could benefit student learning. I would also work to encourage partnerships with area businesses to enhance different aspects of education to help promote future opportunities.

My plan as Mayor of Waukesha County would be to fix Waukesha's growing water issue to allow for safe and drinkable water to be accessible by every citizen. My plan would also include maintaining our roadways and making travel in Waukesha County more convenient. My final action would be to increase funding to lower income schools in the area so they can help enhance the learning experiences for students in the area.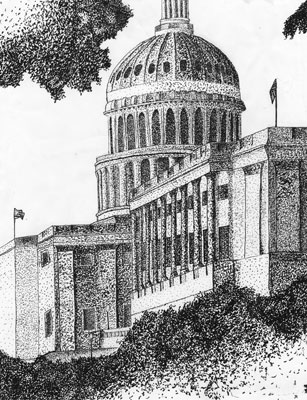 © Amy Joy S., Joelton, TN