If I Were Mayor
November 15, 2017
There are so many ways that we can come together ,and help own community, but often times we don't have the chance. We have so many ideas but never have the chance or the courage to act on them. So this essay will give me a chance to express my thoughts and hopes for my community.

So many small towns get look over and pushed aside when it comes to resources and funding. People tend to focus more of their attention on the bigger cites, because they are the ones that are more in the spotlight. So if I were mayor, my first order of business would be to fight for better funding, and use the money to build rehab facilities. In my Community so many people suffer from drug abuse and ;being addicted to some sort of substance, and more than a few times do they get pushed aside, and thrown away. People don't care about people the way they use to and more than anything as a community we are better together. What this means is, is about 20 or 30 years ago people would help when help was needed. You could depend on people in a way that they didn't make it seem like you were using them. So in my small town in New Mexico we will be building Rehab Facilities. So that no one will ever feel like they have to go through this battle alone. We are all in this together.
My second order of business as mayor will be to fund more programs for children of all ages. There is an estimate guess of 65% of just teenagers that are abusing some type of substance. There needs to be more community interaction, more community involvement, so that the children in this town don't feel so alone that they turn to substance abuse. I would start by funding a Mental Health Program/ Activity Center. This program will cost nothing so anyone who wants to come is welcome from the ages of 8-18. A place where the children can come and enjoy a safe, and loving environment. It will be open 24-7 so that if needed the kids are welcome to stay there if they have no where else to go. There will be trained counselors so that they will have someone to talk to when they feel like there is no one else. They will be around their peers and people who are striving for they same thing they are. They will be able to play games, write to the heart content and there will be something for everyone. But more importantly they will no longer feel like they are alone and that the world has turned it's back on them. They will understand that there are still good people in this world. That life may not be perfect but it's worth it.

My third point of business as mayor will be safety. Recently we had a heart breaking tragedy hit our community, and left many people feeling unsafe, terrified to leave their own homes. A young boy who was struggling in more was than one decided to take a gun into the library , and began to shoot. Many innocent lives were lost including his own. He lost his life in the worst way by having to spend the rest of his life inside a cage. After that all of these senseless acts of Terrorism took place that were put to light and people thought of them as jokes. All I have to say is No one should ever feel afraid to be in a place where is considered a safe zone. So as I am writing this I'm thinking what can I do to make this community feel more like home, and less like a war zone. So a few ideas came to mind. First put security around but no that wouldn't work no one wants to feel like their living in a cage. Second idea have a safe zone but then would anyone ever use them. So finally I realized we feel the safest when we are in the arms of Jesus Christ Our Lord and Savior. Think back to when you were a little kid and you would hear a scary noise and would rush into your parents bedroom and jump in your mom's arms. Just her embrace makes you feel safe and it makes you feel like nothing in the world will harm you as long as you are in the arms of your mother or father. And that's what it feels like when you are in the loving arms of God. Accept unlike your mother his love will never fade, never gets angry, and never wavers. He will always protect you keep you safe from all harm. So the only way I know how to make people feel safe. Is to bring Jesus back into our community. And have faith in God that he will see us through as a community as he always has.
So in my final statement if I was mayor I would just want people to feel never alone, never afraid, and never to the point of throwing away your life to substance abuse. We all need somebody and as a community we should all be there for each other. No one should have to face any battle alone. More than anything need to come to together as one whole and shall never be apart, and that's what I would be striving for as mayor. This will help restore the community and bring us closer together so that we will no longer be divided. And as the mayor you can expect me to be fighting this battle with you every step of the way. Making sure we never lose sight of what's important and we never lose sight of us as a community.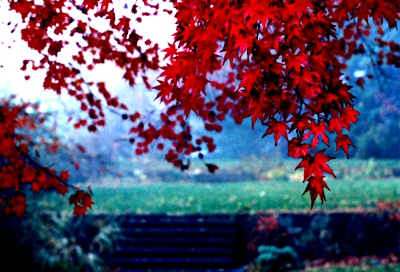 © Susan R., Iselin, NJ