If I Were Mayor of My Town...
November 14, 2017
As proud Canadians celebrate the long-awaited sesquicentennial anniversary, it is important to reflect upon the social policies that have promoted multiculturalism, diversity, and not just tolerance, but celebration of others. To understand Canada today, it is essential to evaluate the history and nature of Canadian values and the collective changes over the past dynamic decades. However, it is more important to examine the pertinent issues that Canadians continue to face in 2017. National crisis such as violence towards Indigenous women and Islamophobia remain topics that require renewed public policy to address for the years ahead.
The values of multiculturalism have become synonymous with Canadian values today. Walking down any block of a Canadian city will bring about an unique cultural mosaic of individuals of all nationalities and ethnicities. However, there are significant issues of racial conflicts and specifically, Islamophobia in Canadian society today. Growing populism and supporting for right winged parties in the United States and E.U nations such as France are accentuating a radical fear towards individuals of the Muslim faith. To dissolve misconceptions and the ramifications of racial stereotyping, it is beneficial to promote political engagement of ethnic minorities in Canada. Beyond diverse representation in the cabinet, minority presentation at the municipal and provincial levels in provinces such as Saskatchewan can bring about positive change in perception towards otherwise marginalized minorities. To incentivize or motivate this paradigm shift, the Canadian government should increase awareness of the importance of political involvement through personable, multilingual, and cultural campaigns. A positive feedback loop can be the result of elected leaders who serve as role models. By allowing minorities to take positions in government, radical fear towards ethnic groups is likely to be reduced and allow for a greater cooperation between stakeholder in various communities.
To further improve Canadian cultural values in the twenty-first century, a greater exposure to world cultures and contemporary affairs is necessary in primary and secondary education. In addition to classical academic assessments, Canadian students should be exposed to a basic universal knowledge of current events which guide the world today. By introducing students to methods of analyzing the news and differentiating illegitimate news from facts, youth will be equipped with the necessary tools to establish a rational world view. A fundamental knowledge of the culture and current state of nations in Asia, Europe, South America, and Africa is also essential. In a world of divisive politics and bipartisan slandering, it is easy for youth to be misled by a single manipulative story or article. Canadian values will be effectively maintained with informed and knowledgeable citizens for the years to come.
A significant part of Canadian history and culture is the Indigenous and Inuit people. The Trudeau government has taken active stances to address the issues of missing and murdered women, dire conditions on reserves, and significant youth unemployment. However, it is important to further these conversations by exposing the public to influential figures and common folk in First Nations leadership or culture. A grave detachment from mainstream culture has disconnected First Nations people from average urban Canadians. Through a creative medium similar to the anecdotal phenomenon, Humans of New York, the Canadian public can become aware of the genuine lives of First Nations individuals today and relate to their personal stories on an emotional level. Also, improving conversations with youth organizations, non-for-profits, and charities can strengthen public awareness for the many issues which the Canadian Indigenous population faces.
In addition, to look forward to the next 150 years of Canada is to examine the success of the youth of today. Young people are often the spearheads of social movements and protests that support a policy change or advocate against a government bill. Building positive and constructive relationships between the government, law enforcement, and youth of today is instrumental to the success of Canadian society in the future. To improve Canadian voter turnout and stress the importance of democracy is necessary for civil society and the election of rightfully Canadian Prime Minister and political figures. To address relevant crimes of today including drug abuse or sexual violence with partnerships, and not animosity, with the police is vital. All branches of the Canadian government must consider the importance of youth awareness to Canadian political or social affairs. It is during times of youth when one develops substantive motivations to act, which in turn drives change for Canada and its society. Therefore, to strategically engage youth in public affairs of today is in effect the best public policy for the following 150 years to come.
Many Canadians have worked to transform a nation to become something that is better than the country that they discovered. As Canadian society approaches the upcoming 150 years, there are undoubtedly significant economic, environmental, diplomatic, and civil challenges ahead. Nevertheless, with the collective and unique power of Canadian values and insightful policies enacted by the government, a great nation will look forward to its future, from sea to sea.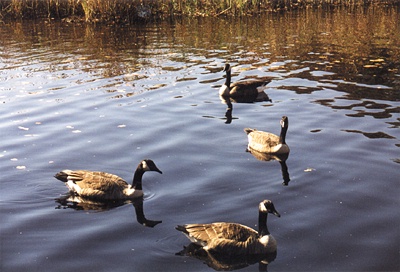 © Lindsey S., Marblehead, MA