My Education Credo
November 19, 2017
I believe that education is right, not a privilege
I do not believe that the Trump Administration is committed to ensuring equal schooling for all students across the nation. Proposed budget cuts to valuable programs would make it increasingly challenging for students of color and low-income students to afford college.
I believe that schools should be a sanctuary for students to feel safe and loved. 
I do not believe that President Trump's action demonstrate these morals. From mocking a disabled reporter to making crude comments about women's bodies to calling Mexicans rapists and drug dealers to wanting to ban an entire religion to firing patriots from serving in the army for being transgender to calling voters in Iowa stupid, it is absurd to believe he holds even remotely, these similar sentiments.
I believe education is essential to the advancement of this nation.
I do not believe with the slashing of the education budget, the Administration places education on the high pedestal it deserves to be placed on. Education is what allowed us to be the first nation to land on the moon and win two world wars.
I believe teachers are what leads the doctors and lawyers and engineers and architects and accountants and politicians and presidents. I believe their influence cannot be emphasized enough.
I do not believe the Department of Education should be run by someone who only sees public education as a "dead end". Teachers open up the doors to endless pathways and proposed budget cuts would translate to loss of teacher salaries and ax funding to support teacher quality.
I do not believe that President Trump's notions on education have the well-being of students in mind.
I do not believe the current Administration's schemes are benevolent for this nation.
I do believe that there must be reevaluation of not only the extraordinary impacts quality schooling can have, but also the malignant consequences of inadequate schooling.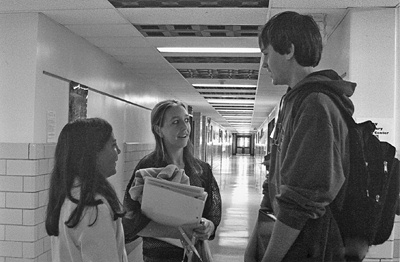 © Kathryn K., Pompton Plains, NJ