If I Were Mayor
November 13, 2017
If I were the mayor Waukesha County, I would implement drug prevention into schools at a younger age to help raise awareness towards the uprise of overdose rates. Also I would try to improve how road work is done and make it efficient.
In 2016, Waukesha County had 60 drug related deaths, 53 of which were opioid related. That is up from 53 in 2015. This statistic has been trending upward since 2011, according to Fox 6 News article "Terror, trauma and pain".
As mayor I believe that schools should start teaching kids about the effects drugs can have on someone at a younger age. I think the younger we start teaching our youth about the effect drugs have, the more implanted the facts about are in their brain, hopefully reducing drug use later in life. Although the problem is not all young people, we need to have a better drug prevention system for adults. Many adults may know they have a problem, but they also know the consequences that come along with telling someone their problem (jail time, fines). We need to have an outlet where people with addiction problems can come and voice their problems without feeling judged or nervous about the person they are talking to. I think the only people that they would want too talk too would be recovered drug addicts, because they have personal experiences that might help the patient. Also they know what the family is going through and can give tips too the family on how to help their loved one stay clean.
Any resident in Waukesha county has experienced road construction and the major inconvenience it creates too commuters. This is a major issue in Waukesha County and it all revolves around road construction crews being split up throughout the county all working at on different projects making the total time spent on one road far too long. I have heard from my peers of road construction projects taking upwards of one month just to resurface a road. Im sure we are all aware of the major construction on highway 16, this started in June of 2017 and it was said to be done by late fall of 2017.
As of 11/9/2017, all lanes of the highway 16 project are open, but the shoulders of the westbound lane have yet to be paved and none of the new crashbars have been laid down. As the mayor can see the project was supposed done or near done by now, but obviously there is still lots of work to do. Residents are confused by how long this has took the county to finish, residents were happy when the project was announced because the roadway was in need of repair, but the time taken has left residents asking questions.
As mayor I would drastically change how the crews are split up throughout the county. For example, a major road repair like the highway 16 project would take priority over any other project and it would demand the most men. I would send over 75% of active crews too a major project everyday until completion, reducing the time spend on the project greatly. That would leave around 25% of crews to be sent out on minor projects like side streets and exit ramps, which can be completed under 2 days.
In conclusion, if I were the mayor of Waukesha County my plans would be to improve the education of drug use and effects of using drugs have on your future at a younger age. Finally I would change how road work is split up amongst work crews to make larger jobs take priority over smaller jobs, thus finishing the larger jobs in a more timely manner.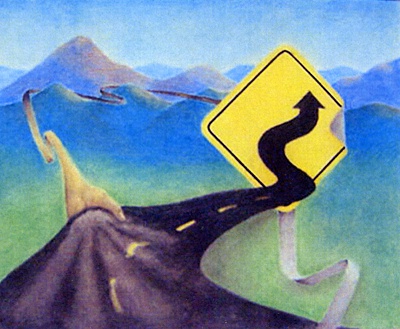 © Tyler W., Muleshoe, TX