If I Were Mayor of My Town
November 9, 2017
The Fort Smith library in Arkansas is great. Two stories, big, updated. It even has a movie and TV series section. But I don't live in Fort Smith; I live in Greenwood. Greenwood's library is old and outdated, but also pleasantly small and cozy. All the bookshelves are pressed tight together, and the upstairs windows are mere slivers of light, partially covered by the shelves. It's tight and crammed, and that old book smell permeates the air. It's charming. But the shelves are so close, I can't bend down enough to see the books on the bottom shelves. There's a section of books upstairs that I'm not even sure are supposed to be checked out because it's impossible to get to them, as they're blocked off by more shelves. I don't think they have a movie section, or if they do, they don't advertise it.

As a child, the only time I ever sneaked out of the house was to hang out at the Yorkville Public Library in Illinois. It was big and updated, and there were audio books, an easy to use catalogue system, rows of computers, movies, couches, and artwork on the walls and the shelves. I have a lot of memories there, and it was so familiar, I knew exactly where to look for the books I wanted. My maroon library card with my name written in thin, red ink was one of my most prized possessions, and the soothing rustle of pages was the sound that never failed to lull me into a state of serenity. The Yorkville library is about the same size as the Fort Smith library, and they both have high ceilings, two stories, and big windows with light and open space filling the air above the books. I'm not sure if I prefer the openness of the bigger libraries, or the coziness of the little Greenwood library, but they both make me feel safe. Even though I don't mind the close quarters and outdated book selection of the cramped Greenwood library, others do, and it keeps them from going. Normally I wouldn't mind, as it means more books for me, but if no one goes to the library, I worry it would shut down.

Libraries are important. They offer a safe haven for the introverts, the dreamers, the schemers, the kids who haven't yet found their niche outside the pages of a book. The kids who find their confidence by slipping into the skins of their favorite characters, and who find more inspiration to better themselves from the might and honor of fictional people than from the living, breathing people around them. The kids who see the world from over the top of an open book, and sit in seclusion, outwardly quiet, giving no indication that they're really off fighting alongside an army, traveling a mystical land, finding a new understanding of the way the world works, feeling the heartache of losing a beloved character, or eagerly dreading the next book after a cruel cliffhanger. Libraries are sacred. They hold human nature and understanding in the ink. Our thoughts, ideas, mistakes, connections, and pasts. It's the art of expressing an intangible emotion, and stirring up realizations that these feelings are universal.

If I were mayor of my town, the Greenwood library would never be in danger of shutting down, or seem unwelcoming to the public. It would be updated, expanded, and more inviting to the people who aren't yet avid readers, and who don't yet feel the call of unread stories. It would be a place where kids who don't have access to internet at home could study and work on school projects. It would be a place where parents could introduce their children to the magic of books at an early age. It would be a place of comfort, where children and adults could escape the stress of everyday life. I would accomplish this by applying for a grant such as the National Leadership Grants for Libraries, which has a ceiling award of $2,000,000, and advertize around my town the need for an updated public library. I would send out articles in local newspapers and on social media reminding the community why libraries are vital, not just for students and the impoverished, but for families and the community as a whole. Owning your own books and eBooks is convenient and enjoyable, but it can't replace the experience of perusing through shelves of books, finding old friends and new acquaintances stacked around you, and it can't match the feeling of walking out of a library with an armful of books, the edges digging into impressionable skin and minds, leaving the telltale marks worn by bookworms from all generations. I would then ask the people of my town for monetary donations as well as donations of unwanted, unused books and movies, and invite volunteers to assist with the expansion, in order for them have an active part in bettering our community. Instead of the rundown afterthought that is the current public library, as it sits hidden behind taller buildings in an unpaved gravel parking lot, driving past the new and improved library would instantly fill our town with a sense of pride and accomplishment at the knowledge that we were able to work together to keep this important part of our culture alive and thriving.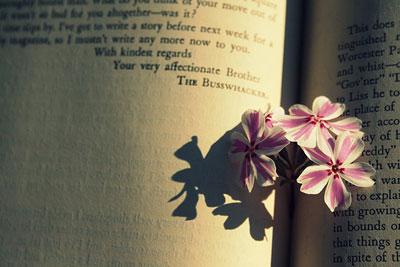 © Jordan K., Oxford, GA