If I Were Mayor of My Town
November 4, 2017
If I were the mayor of my town, I would address many issues of our small town. There are quite a few problems with our schools, jail, and the court system. What are these problems you may ask and how would you fix them? I would start with the school's issues first.

Our high school has split up into two separate lunches, giving 25-30 minutes to the students in the lunchroom. This has caused many to miss out being with friends and the time each should have is about 35 minutes. This would give them time to eat a full meal that has been served and to digest it so they won't be distracted from class and leaving to use the restroom.

I would address this issue with the school board and come up a solution and put in in motion with a time trial and closely examine how the students react and watch if scores go up. If successful, lunch would be made 45 minutes and allow students to eat together and inspect their behavior with others and detect if scores have gone up or down. The trial with the best behavior, scores, and least amount of classroom distraction would be set in motion.
My next issue would be the jail and inmates that are there. Our jail is very overcrowded and has been a rumor they would eventually began to release inmates with minor crimes; however, it could be solved simply by building a second jail, add on to the first, or transfer other inmates to other county jails. The female inmates are treated unequally to the men. They only are able to roam the fence outside once a week, if that. That could be fixed as well as treating them and allowing the same privileges as the men are. We have also never seen a woman outside working like the men do outside the jail with the well surveillance of the police. That could be fixed easily as well by allowing them to work outside as well.

The next would be the court system, there are many issues with that. They have allowed many to get away with their crimes with little to no consequences for their actions, many of them are minors. They have came back many times and made it a pattern to get in trouble and still receive no consequences or possible probation.
They're many who have violated their probation and not receive a punishment or a small chance of extended probation. That would be fixed by confronting the court and explain to them they need to face the punishments for their crimes and not get away with a "slap on the wrist" and sent back out into the streets to do the same and make a habit of it all.

I believe everyone has potential and kindness, some just need help to bring it out. If we had our problems fixed our issues first and helped the ones who needed it, our town would be even better. Our future would be bright, especially if people had to do time for their crime and understood what it's like in the world and not everyone will go easy with little to nothing for what they have done.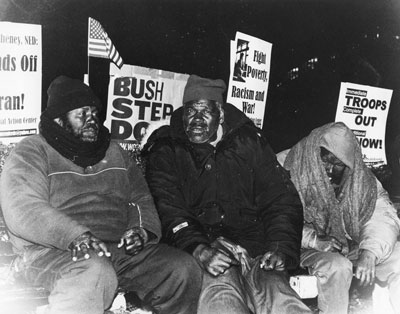 © Marie D., McLean, VA