If I Were Mayor of Seattle, WA
MAG
October 17, 2017
Seattle has multiple personalities. As the state's largest city and one of the most iconic metropolitan areas, Seattle is a great place for culture, entertainment, and education. However, in recent years, Seattle has been in the midst of a historic failure. The homeless and criminal population has dramatically increased since 2016 and there are currently over 11,000 individuals without a home in the Seattle King County area (Kate Walters). In addition, there is a lack of jobs and affordable housing, poor legal defense, and life-threatening pollutants. This phenomenon is not new or surprising information, and yet it still remains unfixed. Over the course of three days, I managed to speak with former mayor, Michael McGinn and came to the well-informed decision of what I would do if I were mayor of Seattle.

It is important to consider, when taking extraordinary measures, if our action will better the future of our city. One of these actions could include a job expansion and wider availability of affordable housing. As the population keeps increasing, there becomes a higher demand for new jobs and housing within financial means. "There is a consensus that housing is the essential foundation of ending homelessness," said Jeff Olivet, the CEO of the Center for Social Innovation. "Housing provides a stable launchpad from which people can get and keep a job, address mental illness and substance use, take care of their health and nutrition, and find purposeful roles in the community." My first step is to build more houses and/or apartments so they become available to the general public. I would then require all new housing and development to allocate a small percentage of new constructions to subsidize low income. This will satisfy and fulfill the needs of our city and put an end to homelessness.

For the past several years, there has been a major controversial topic in the city of Seattle regarding immigrants and refugees. Whether they should be deported or not has remained a question for decades, and with a new office in charge, immigrants need more help than ever. Former president, Barack Obama, mentioned in a conference in 2015 that, "The NAACP Legal Defense and Educational Fund is simply the best civil rights law firm in American history." Founded in 1909, The NAACP, or the National Association for the Advancement of Colored People, is one of the first and most significant civil rights organizations that fights for equality and justice through the court system in the United States. By teaming up with the NAACP LDF Incorporation, we could fight for the civil rights of the people of Seattle. This new system could help represent our citizens in immigration court, thus increasing their chances of staying in the country.
According to a study conducted in the summer of 2017, Seattle's air quality index ranked 156. "That's worse than Los Angeles and several cities in China and India," said Allison Sundel, a King 5 News reporter. Healthy and satisfactory AQIs should range from 0-100, hence why Seattle's air quality conditions are extremely dangerous and very unhealthy. One of the many causes of this abrupt smog could be car exhaust from the daily dose of Seattle traffic. Sources say that ozone, a toxic gas, is a powerful contributor to poor air quality. "Vehicle exhaust is a big factor in ozone, and the wind can carry it for miles," said The University of Tennessee Medical Center, "and dealing with this ground-level ozone takes community-wide effort." The following are small and simple things but could tremendously help the city reduce the risks of ozone; you could start off by taking carpool and using mass transit when available to you, making sure your car's engine is well maintained, consider switching to a "green car", such as a hybrid or electric car, and turning off your engine when not in use. These actions will no doubt minimize ozone creation, however, Seattle is still one of the top cities to have daily, hour-long traffic. Tom Vanderbilt, author of Traffic: Why We Drive the Way We Do, states that traffic accidents kill more people than homicide does. By shifting a focus of law enforcement to speeders and red light runners, our city would be safer.

Seattle will be in great hands, and the best thing for us to do is work together. All in all, if our actions better our future, such as ending homelessness, protecting the streets and our health, and providing fairness, it is needless to say that we should endorse it.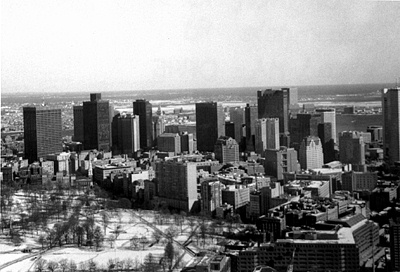 © Shira B., Marblehead, MA