Transportation in Austin
October 10, 2017
The transportation in Austin is absolutely absurd. It is preposterous how long Mopac construction has taken and will continue to take to finish. In 2001, a request was made to extend mopac and add extra lanes. It got cancelled due to lack of funding. Throughout the next 10 years, more plans were developed but still, due to lack of funding, nothing changed. In 2011, a plan was developed to add noise walls and an express lane as well as more lanes. In 2013, the city of Austin hired CH2M HILL and began construction later that year. Flash forward four more years and sound walls and an express lane have been added, but no lanes have been added and some lanes are uneven by a few inches. In order for the construction workers to get to where they need to work, they have to narrow the exits with cement barriers. Mopac is closed down to one lane after 9pm every night, so traffic is insanely bad at night. The uneven lanes and narrow exit ramps are very dangerous and have led to many accidents and tons of close calls. If I were the mayor of Austin, I would focus mainly on transportation because I believe it is the most important issue and very dangerous.

Personally, I have had 2 close calls, but I have seen over 10 wrecks in the past year due to uneven lanes and mopac construction. One day, I was driving to a friend's house and as I was exiting, the ramp was very narrow. I drive a big suburban and it was raining that day, so going down the ramp was very scary. Going on the exit ramps is already scary enough because my car is so big, so I only have a foot at most on both sides of my car while exiting. So on this particular day, I had already slipped some while on Mopac, so I knew that if i slipped down the exit ramp, I would immediately hit the cement barrier and crash. Every time I drive in the rain, I am scared to get on mopac because I know I will have to exit on the narrow ramps. Another time, I was just driving on Mopac to go to Zilker Park with some friends, and I was forced to be in the lane that was uneven. My tires on the left side got stuck right where the lane is lifted up, and I couldn't switch lanes because I had cars in lanes on both sides of me. I was very scared because car kept swerving left and right because my tires would hit the lifted part of the lane horizontally and swerve the car the other way. Eventually I just slowed down and let the cars around me speed up, and I switched lanes. Both of these times were very close calls and I was very lucky for nothing to happen, but still it makes me scared to drive on Mopac.

If I were the mayor of Austin, the first issue I would deal with would be to expedite the Mopac Expansion Project because it has taken way longer than it was supposed to and endangers drivers every day.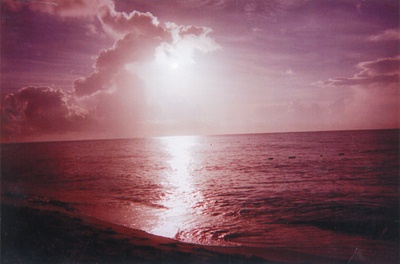 © Angela F., Bonham, TX