Taking a Knee During the National Anthem
September 27, 2017
Starting about a year ago, some National Football League (NFL) players have begun to take a knee while the national anthem plays. Traditionally, before each game, teams come out to sing "The Star Spangled Banner." However, recently, many players, and entire teams, protest by kneeling while the song plays.
It all started with Colin Kaepernick. Last year, he refused to stand during the national anthem. He says, "I am not going to stand up to show pride in a flag for a country that oppresses black people and people of color." His actions that day sparked the widespread protests that are occurring today.
Donald Trump has called for the firing or suspension of any NFL player who refuses to stand during the national anthem. Trump wrote, "If a player wants the privilege of of making millions of dollars in the NFL, or other leagues, he or she should not be allowed to disrespect our Great American Flag (or Country) and should stand for the National Anthem. If not, YOU'RE FIRED." He believes that anyone who "disrespects" the US by kneeling should not be allowed to
play.
In response to Trump's comments, dozens of players kneeled during the national anthem.
Some simply locked arms. The Steelers team, with the exception of one player, didn't even come out until the anthem was over. The Seahawks and Titans also sat out while the anthem played. These are only a few of the ways people protested during the national anthem on Sunday, September 24.
The players were not the only ones that protested during their games. In the Titans vs. Seahawks game, Meghan Linsey, the woman who sang the national anthem, took a knee on the last note. In addition, coaches and team owners joined their players as they locked arms. Some coaches, such as Mike Tomlin, coach of the Steelers, told their teams that they would not take the field until the anthem had finished.
Some people, such as the President, believe that protesting is disrespectful to the country. Others want to show that they do not want to praise a country that has done cruel things. All actions that are being taken now are controversial and have influenced many conversations. Kneeling during the national anthem is only a fraction of it.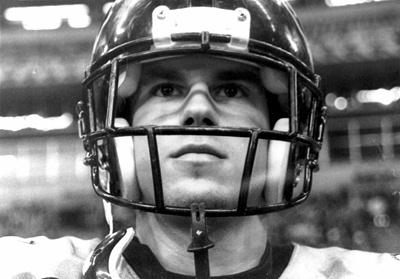 © Maria M., Halton City, TX