Pro Guns Rights Son
June 16, 2017
There shouldn't be gun control laws because guns keep Americans more safe. Imagine you're home alone sitting on your couch. Watching your favorite movie. Someone busts through the door. To make things worse they're wielding a knife, but you're not worried. You reach for the hand gun on the coffee table that you keep for self defense. Or imagine you go for a jog, and a stray dog comes charging after you. Even if you called the police, they wouldn't be able to save you in time. This is what can happen if gun control is enforced. This is why I'm against gun control. In this essay I will inform you with other reasons why we need to keep our 2nd amendment right.

First off, Americans need guns to protect themselves from animals. According to the Centers for Disease Control and Prevention, "A Dog bite occurs every 75 seconds in the United States. Each day, over 1,000 citizens need emergency medical care to treat these injuries." If more people had the option of protecting themselves with a gun. They might not have severe injuries, and in some cases they might still have their life or their child's. According to State Farm, our nations #1 auto insurer. "1.23 million deer-vehicle collisions occurred in the U.S. between 2011 and 2012, this added up to $4 billion in vehicle damage." Rifle hunters help decrease this by hunting deer. Potentially guns help keep our roads safer.

In addition guns help people protect themselves from people. According to a Hunter Roosevelt of Controversial Times, "A 14-year-old student showed up to his middle school dance carrying a .25-caliber pistol. He opened fire inside the dance, killing one teacher and wounding another as well as two students. The rampage ended when James Strand, owner of the banquet hall the dance was happening in, grabbed his personal shotgun and confronted the 14-year-old killer." This is just one of the 12 cases where an armed citizen has saved dozens of lives, and prevented a mass shooting. Some like to argue "Every time someone uses a gun in self-defense, six more people use guns to commit crimes, "(Roosevelt). Who is to say that that one time doesn't matter, what about all the lives saved because of that one time. If James Strand (owner the dance location) didn't take armed action. Think of all the parents and families that would've had to pick their kids up from the dance in body bags.

Thirdly, we should keep our 2nd amendment right to bear arms because guns help feed America. These days meat is getting more and more expensive. Many people own guns to hunt with them. Good game hunting an organization that specifically provides information on hunting. Venison of a deer is about $0.95 cents per pound verses beef weighing in at $4.23 per pound. Hunting provides families with a cheaper source to feed their family, venison is also a healthier way for Americans to feed their families. Childhood obesity is definitely a problem in the U.S. Hunting can help fight obesity because it gets you outdoors and in shape because of the hiking. Also venison has several health benefits. It's rich in iron and protein. So it reduces the risk of heart attacks and strokes and it has no chemicals, hormones, or antibiotics injected into it. If you took away guns you would take away how Americans provide healthier dinners for their families.

Also gun control has been a debate going on for awhile. This is because guns fall into the wrong hands. Some says guns are dangerous. If guns are dangerous then so are cigarettes. According to Chris Jagger a journalism graduate from California Polytechnic State University, "Cancer is the second-leading cause of death in the U.S. Americans are four times more likely to die from cancer than stroke, the third entry on this list. There are many different types of cancer, and some are more likely to occur than others. According to the American Cancer Society, lung cancer was the most common and deadliest form of cancer in 2010, with 222,520 cases and 157,300 deaths." Cigarettes are an well know cause of lung cancer.

Additionally Chris Jagger also found that your more likely to die in a car accidents than to be shot and killed. The Center for Disease Control and Prevention reported, "In 2009, around 3,000 teens ages 15 to 19 were killed in automobile accidents and 350,000 were treated in emergency rooms because of car accidents. While young people ages 15 to 24 comprise 14 percent of the population, they account for 30 percent of car accidents." So your son or daughter is more likely to be killed catching a ride with their friend than being killed in a school shooting. This is why we should not ban guns. We should ban cigarettes, and spend more time worrying about how to make better seatbelts.

To conclude because guns help us protect ourselves against animals, and people, help provide for our families, and because guns kill fewer people than cancer and cars. We should be able to keep them. If you want America to be safer, healthier, and less hungry, then we need to have guns.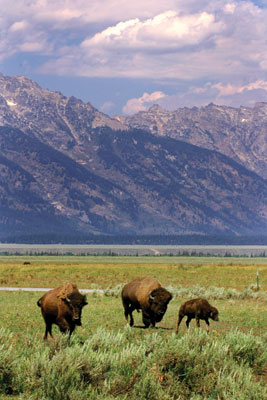 © Matt S., Glastonbury, CT