A Trump America
MAG
November 10, 2016
Forty years is a short span of time in the grand scheme of things, but it is long enough to make a land your home. It is long enough to make a living, to almost be persuaded into safety. My family has been in the United States for 40 years exactly. I come from a long legacy of professors, nurses, engineers, travelers, warriors, and lovers. We have given more to America than it has given to us. I fear we will now be cast out of this country – the land that birthed our children, supported us through hardships, and rejoiced with us in the best times. My family may soon be split apart, and I will be alone, the weight of my history no longer shared among many.
Being a young woman of color in Donald Trump's America means waking up every day feeling that you're in a country where you're not valued. It means trying to learn to love yourself while being constantly reminded that you aren't wanted here. It means knowing your existence here is debated every day, and knowing that this will be considered normal.
The president of the United States is our leader, the face of our nation. Regardless of his intentions, Donald J. Trump is normalizing sexism, racism, homophobia, and the overall intolerance of differences. Marginalized groups have been fighting and supposedly gaining ground on equality for as long as we recognized that we should be equal. I am tired of being seen as a loud-mouthed minority.
We've been living in Trump's America for longer than we'd like to admit. It's hard enough to see your own blood spilled in another's body and to be expected to smile and continue like nothing has occurred. It's hard enough to see your name and the names of your peers posted on the lobby wall in order from "would smash" to "would pass." It's hard enough to scroll through Twitter and unfollow your old best friends because they are part of the "silent majority." But now we must hear our nation's leader telling us that we are the "problems" of this country, our home.
To Trump, "locker room talk" is something that everyone does. In the next four years, this attitude toward women will be expected of him – and in our society. The next four years will mean trying to convince my friend's brother to visit a doctor when he is sick because health care coverage is no longer available to his family. And listening to my best friend cry because instead of going to her boarding school of choice, she's afraid she'll be attending gay-conversion therapy sessions. When my cousins tell me they want to be president when they grow up, I don't want to wonder if that's a good thing.
I hope they live their lives without care of what the world thinks of them, even though Trump's victory seems to mean that hatred is being encouraged and is even more prominent in our country. But it also means that a lot of the communities at a disadvantage will catch each other when they fall. We have been through worse times in history, and the future is still untold. But our history impacts our future. I hope that the coming four years will not dampen our self-love – or damage the overall love in America.
America is great when everyone can live. America is great when we can all feel wanted. America is great when we can be equal. I never want to go back to the past, and I will fight for a future where I can live unquestioned.
We are still waiting for greatness. And a Donald Trump presidency means that we may be impatiently waiting for longer than we thought.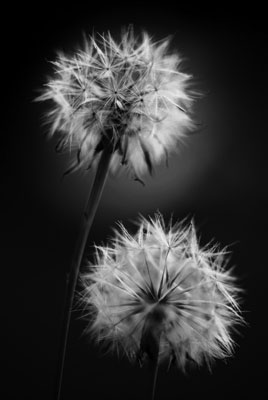 © Daniel H., Durham, NC