Technology
October 7, 2016
Of all the purposes of the internet, communication is the most popular use of the Internet. Some of the types of communication technologies used also include email discussion groups, snapchat, iMessage, etc. These are unique to networked computer environments and have come into wide popularity because of the Internet. Other technologies, including video and audio interaction are also available on the Internet. They also are superior to other technologies of the internet.
The Internet is useful for facilitating communication, distributing information, and sharing knowledge. Internet can create conversations or debates with other people, providing communication across the world, and general knowledge sharing. Although the main view for the internet is an access point for communication, research, and other uses a person might need it for. Communication in the internet can also be an access point for sexual predators and cyberbullying.
Communication also has flaws that is deals with abusive or offensive types of harassment. Laws that apply to harassment and abuse have been applied to cases where the offending behavior has occurred on the Internet. Email or other forms of communication is called spam. It definitely is an annoyance, but also can introduce viruses to the people who receive the junk email or other communications. It's email can cost nothing to produce, because most of the cost of transporting the email is no longer a money necessity to the receiver and all people that use the networks supporting the Internet. This is significant because "spammers" have nothing to lose and everything to gain.
While communication and other significant purposes are present in the internet, danger lies within the internet. This could be viruses and even real people. Usually cases include these four dangers of the Internet. Kids could be experiencing cyberbullying and exposure to sexualpredators with these online communication applications. Communication of people can also be subject to illegal activity. Most technologies incorporate spying software which reduce illegal activity.
Technologies that incorporated this spying software has been addressed in social media and has been taken into consideration by the users. Technologies of communication that implemented monitoring has been taken as invasion of privacy. Some laws have been enacted to help protect privacy during electronic communications. These, however, have been difficult to enforce and are rarely applied. One way to protect privacy is to encrypt or code a message. A common way of encrypting messages is through the use of public and private keys. Although software for encryption is readily available, current policies and laws prohibit its export.
Although abusive ways have made onto the internet through communication, this type of harassment can be avoided. When you're communicating on the Internet take special care not to give out personal information to strangers and to treat others with respect. Be aware of the risks involved in communicating with people you cannot see and may never meet in person. Take time to consider what you write to others, and be careful to avoid humor and sarcasm except with the best of friends. You can't assume that your messages are private, so be careful about what you write.
The main purpose of the internet is communication. There is many more, but this type is superior in popularity because of its easy access. Although harassment and abusive communication lies within the internet, this can be avoided. Despite the abuse of the internet, communication can allow discussion at your home with family or some type of known person. Some of the types of communication technologies used also include email discussion groups, snapchat, iMessage, etc. Overall, communication is the most significant part of the internet, and harassment can be avoided.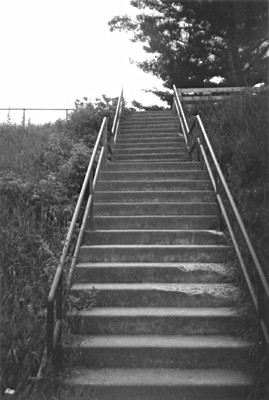 © Eva A., Eagle River, WI